Discussion Starter
·
#1
·
The GF is in this club called Buzz Agent and she gets free shit all the time. Usually it's shit I don't care about but when she emailed me and said, "should I join the Logitech Harmony One Buzz," I said hell yeah.
If you don't have one I would highly recommend one. I'd held back because they are typically pretty expensive. This model, the Harmony One, retails right around $250. It's no bigger than most normal remotes and has a touch screen to work the "Activities" of the unit.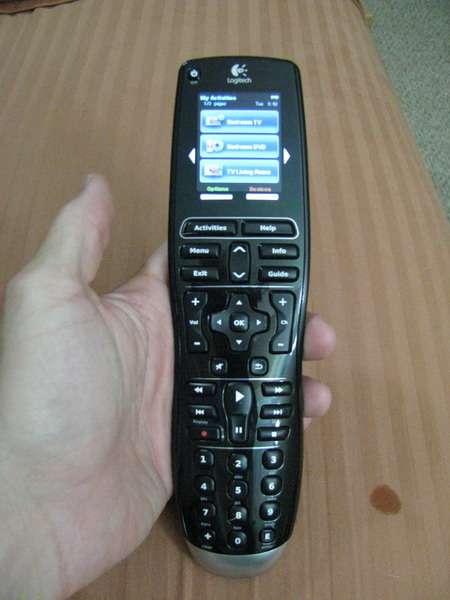 You start by installing the software for managing it and plugging your unit into a USB port on your computer. The first thing you need to do is add all your devices: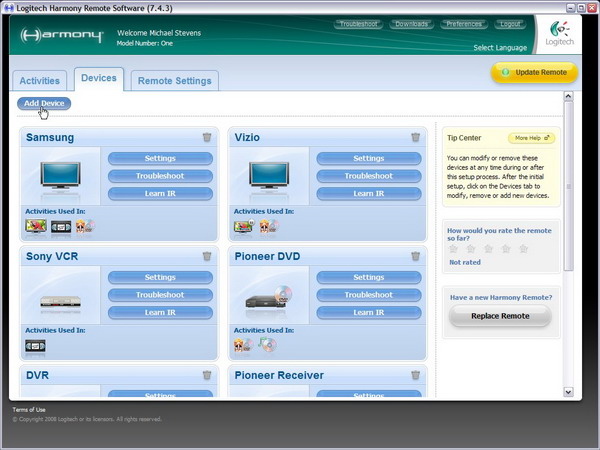 Tell it what type of device you want to add. It's actually very good at picking a correct model number if you are a little off. For instance, you might have a sticker saying you have model TV-HD-5001. It'll know if it is in it's database as TV-HD5001 or TVHD-5001.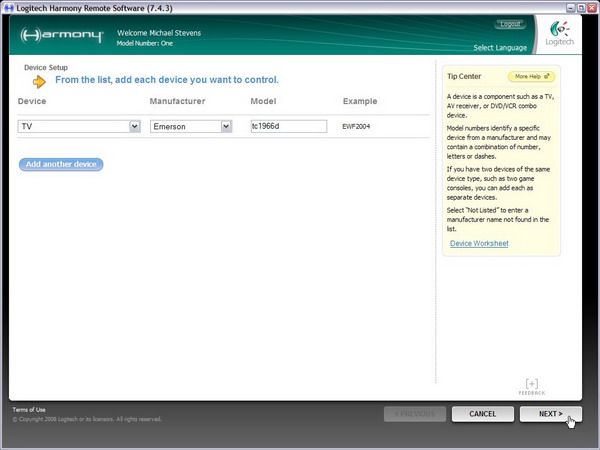 Next, you want to add an activity.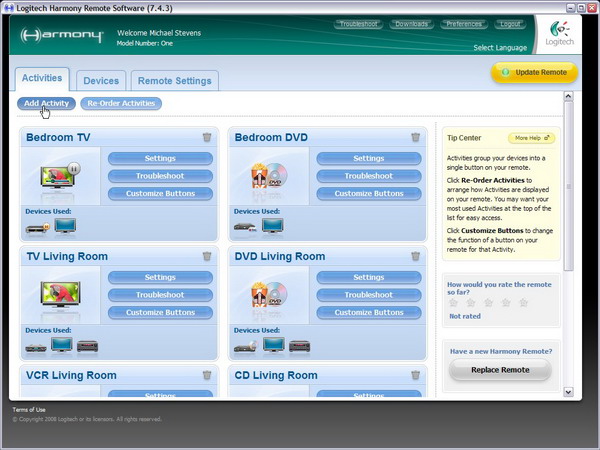 If this is the first time setting it up it will automatically add most of the appropriate activities. As you can see, this is not my first time so I'm going through the motions for you.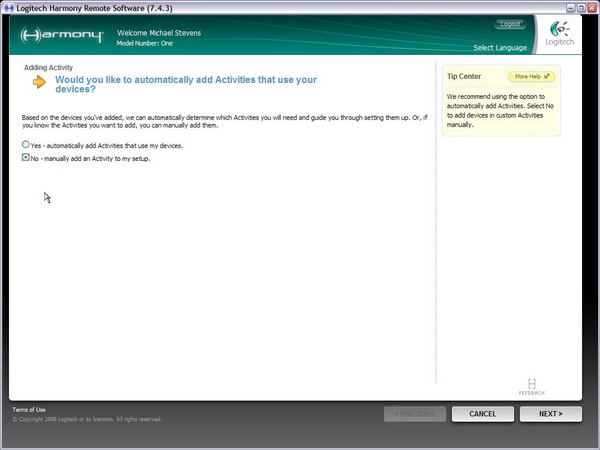 Choose your activity.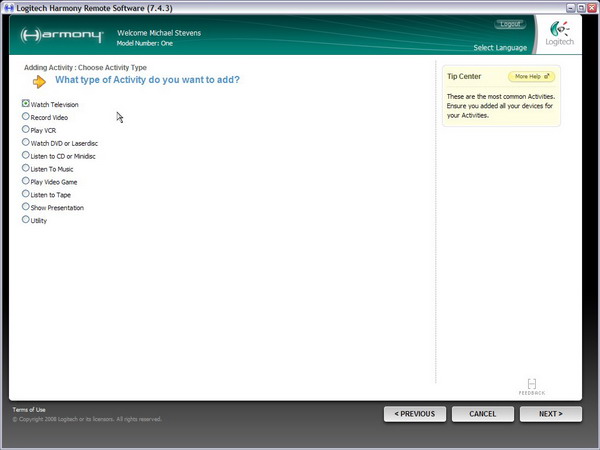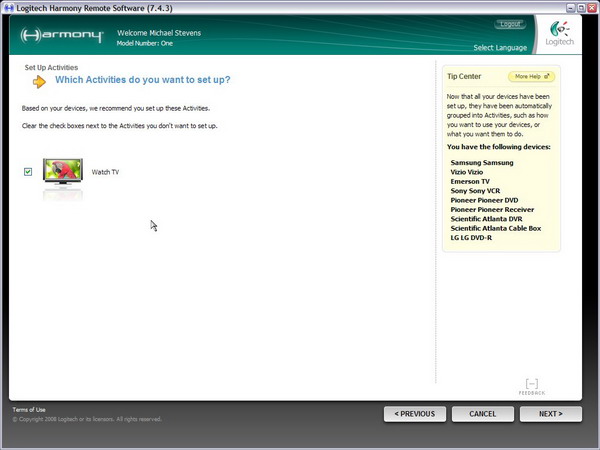 Now, you'll go through a series of questions about the activity in question.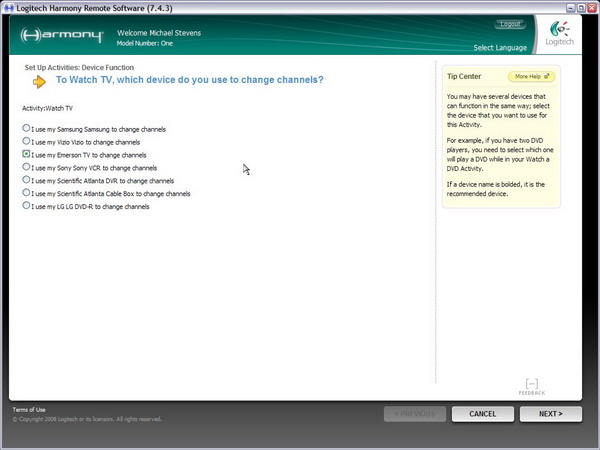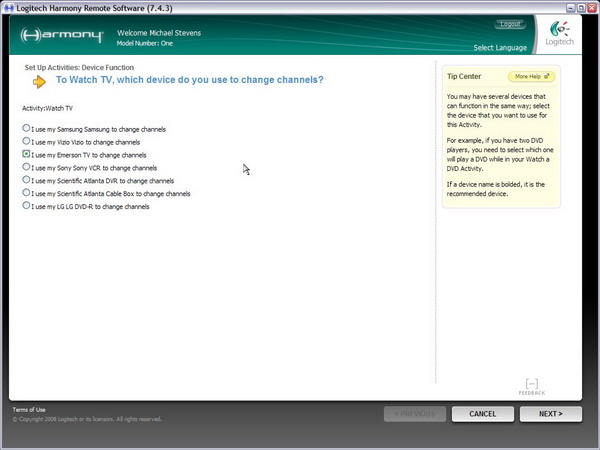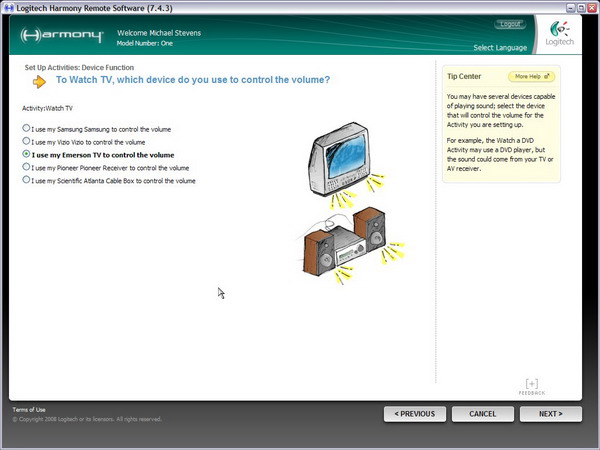 Once you've got everything done you finalize your settings.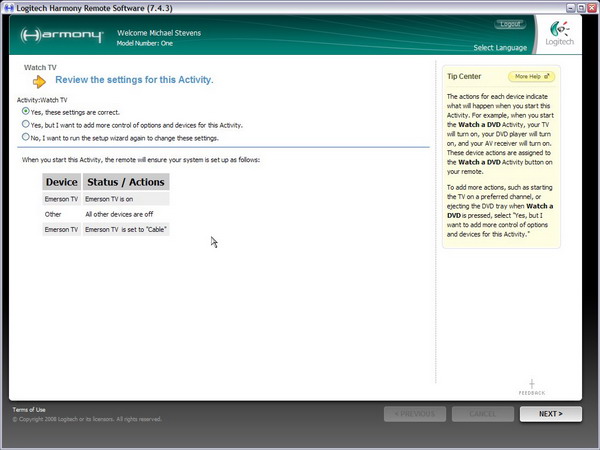 You go back to the main page and hit the "update remote" button. It'll take several minutes to update.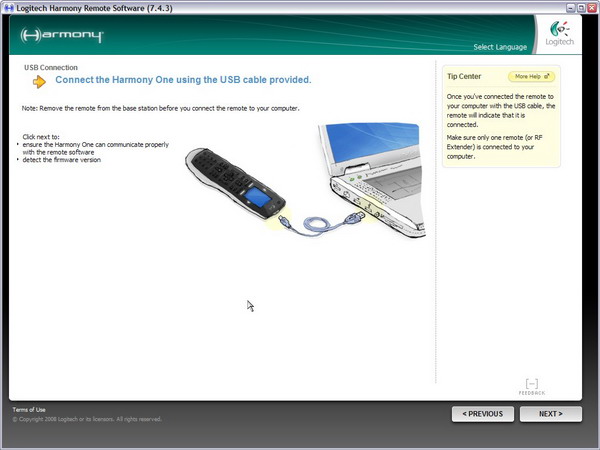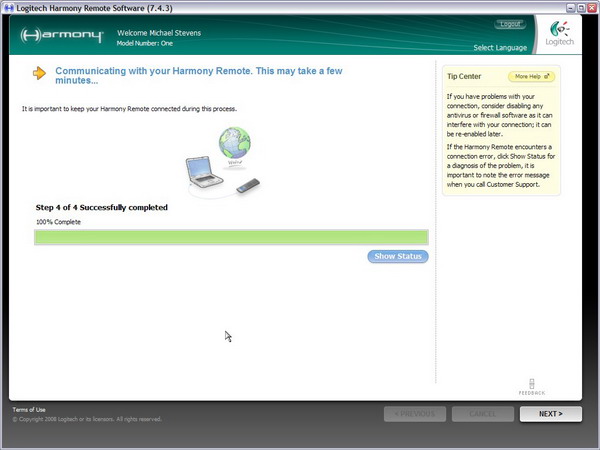 And you are done. Now, take it to the proper location and give it a try. Hit the LCD button for the activity you want to try.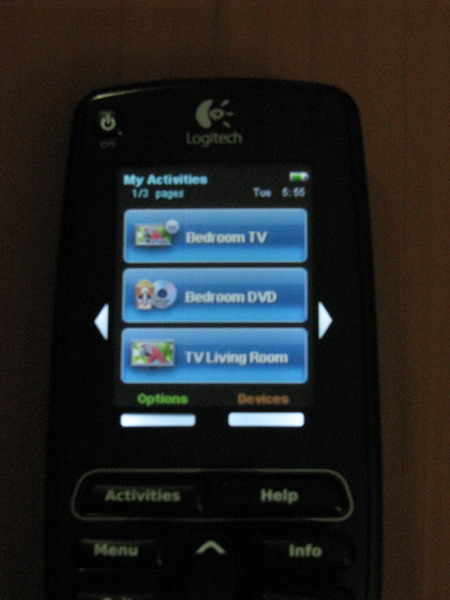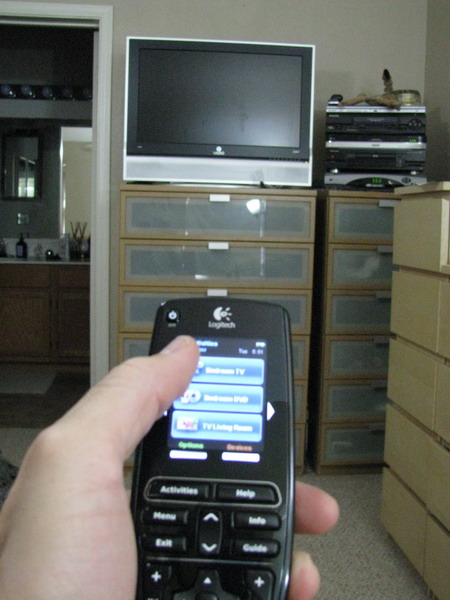 It will turn the devices selected on and put their inputs to the appropriate settings and then defaults to a standard layout depending on what you are doing. I selected Bedroom TV so it knows I will be using the remote for my Cox Explorer 2000 so it gives me the proper buttons. The screen scrolls left to right for more buttons but what you see below is typically all that is needed.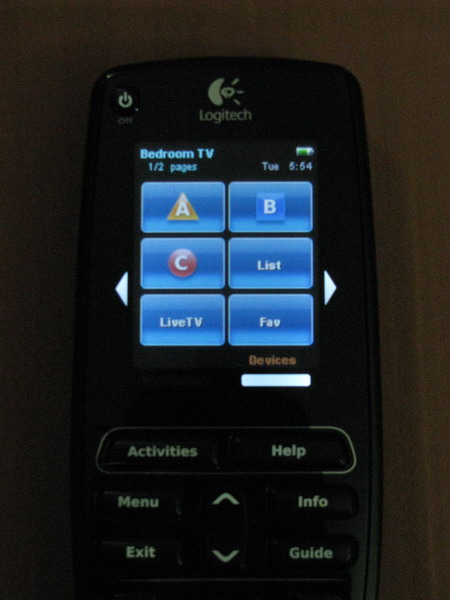 If you hit the Devices button on the LCD it takes you to another screen where your Devices are listed.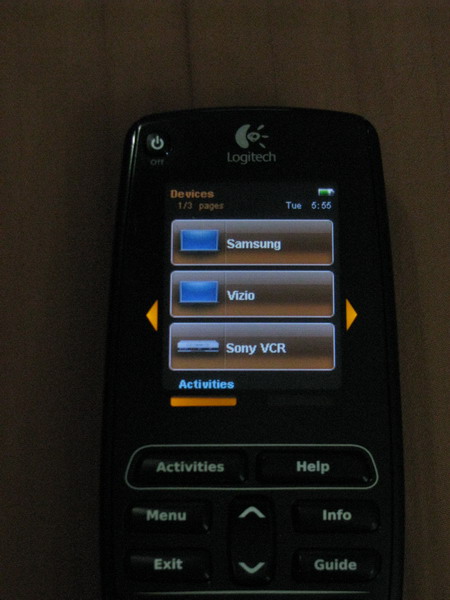 Select the device you want to control and you have most, if not all, of the devices normal controls.
It's got a pretty neat little help utility as well. One by one it'll ask you if your devices are on and set to the proper channels and inputs. If not it will switch them until they are correct.
All in all a very slick unit. I got it and thought, "man, if this works I'm gonna have to drop $250 on another one for the living room." Guess what? Didn't have to. I added both TVs in the living room and bedroom as well as both cable boxes, DVDs, receiver, VCR. Got them all in there so I only need the one remote. Of course, if I want to watch a DVD in the living room and the GF wants to watch TV in the bedroom one of us is SOL. But, that doesn't happen often, if ever.
I did have a good surprise for you all but I fucked up and am too late... I had 15% off coupons to share. The expired 7/31...
My bad... But, if you just happened to have purchased ANY Logitech Harmony remote between April 1st and July 31st you are good. It just needs to be postmarked by August 30th.