Discussion Starter
·
#1
·
After my basement reno, I was given the task of taking on upgrading some of the rooms upstairs.
That was almost two years ago (the first year was a break to relax and enjoy the man cave; the second has been utter procrastination). To get myself in gear, I made myself a deal that when I finish the tasks, I'll allow myself to rebuild my poker tables and sell off the originals. Now I have a goal.
Since I've got a few things I'll be working on for a while -- painting, new flooring, etc. -- and they're really smaller jobs compared to a basement reno, I decided to put anything of interest in this one thread instead.
...
Patching the walls in the kids' rooms. The youngest has a number of dings but the eldest... well, this has to be seen.
The left wall had push-pins holding everything from posters to mini-sticks to pucks; the window wall had words and names scratched into the paint.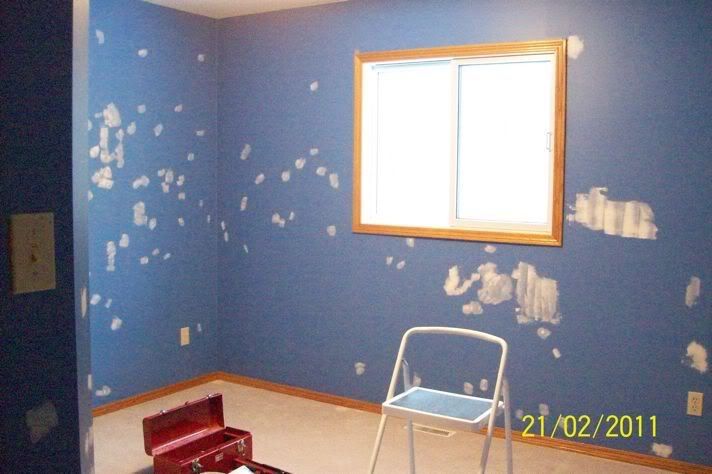 The right wall was another party of dings with a circle scratched into the paint. The kid still doesn't know why/what he was drawing at the time.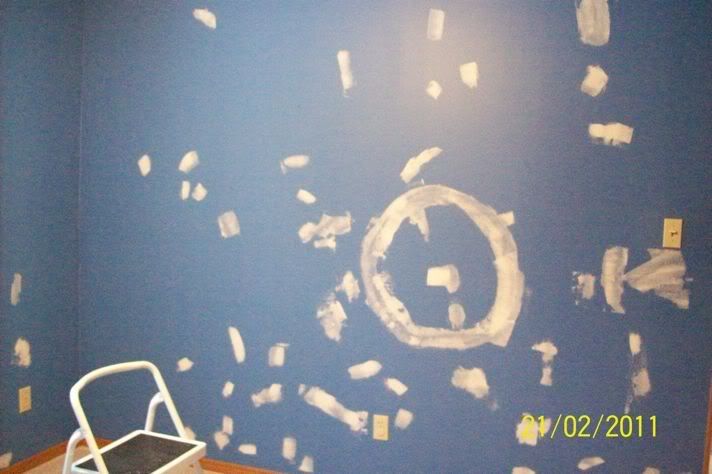 He wants a team colour on the wall but, annoyingly, Home Depot -- the official carrier of NHL colours -- is some 5 years out of synch with his favorite team's new colours. We've tried matching to paint chips but it's just too far off: home shades are so pastel and safe.
Instead, we've ordered the other half of his room's decor: a fathead logo to go on the wall. Once we get that, we'll do a colour match on that and go from there.
I did a mock up to ensure he was going to be happy with the results.