Discussion Starter
·
#1
·
Haven't used my tools in years...
My buddy is expanding his poker room and has asked me to build him a pair of new tables. Since it's a buddy I won't make as much as I should but then again I don't consider myself gifted in the art of woodworking so...
Below is the last table I built. Actually made a profit on that one...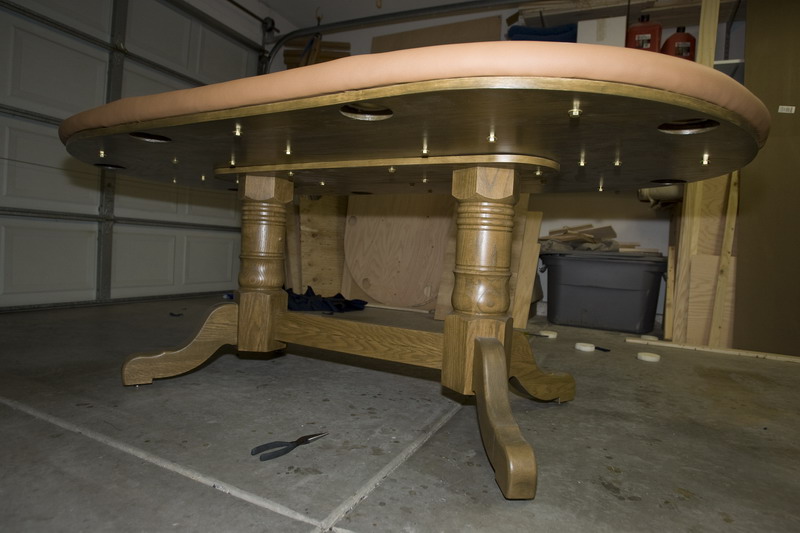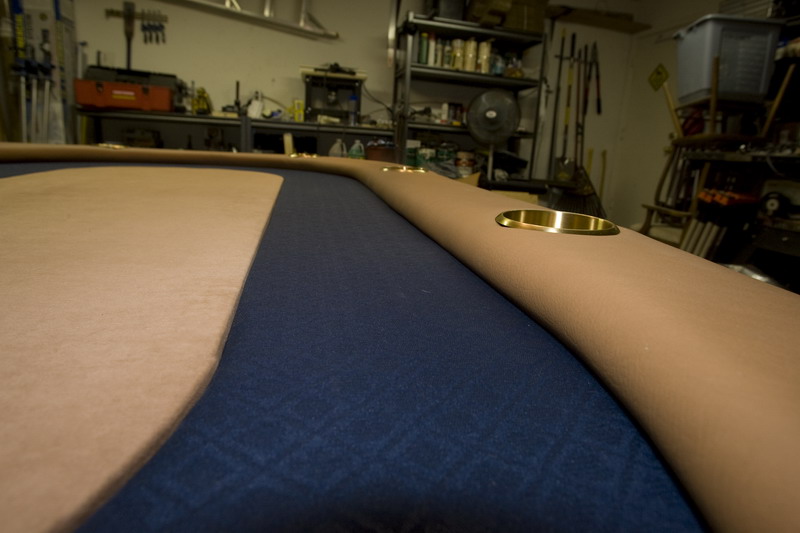 Pay attention to that last shot. The playing surface had a blue Suited Speedcloth for a racetrack along with a Nylon Velvet (IIRC) main surface. Obviously, routing the two sections apart leaves a 1/8" gap between them. I used the "fix" of pegboard curved around the Nylon Velvet section to fill that gap. Didn't care for it. Bending that pegboard was a pain in the ass and it cracked more than once.
You can see the results weren't perfect but it looked good for 99% of the people that would ever see it.
I'm looking for alternatives to fill that gap. Thoughts?
My first thought (provided there is no other suitable, gap filling, flexible solution) is to over cut BOTH surfaces so when I wrap the cloth around it I get a little filling action from both pieces of foam. I'm not sure if that's going to fill the full gap, though, 'cause, as you know, that shit gets stretched pretty tight. I'm worried it may compress too much a leave a visible gap.
As I'm sitting here typing it just dawned on me that I could use TWO sheets of volara and really overcut ONE surface so the volara wraps completely into the 3/4" height of the plywood. Much like the foam wraps around the outside edge of the rail. That would increase the cost of the table by maybe $35 but likely well worth it. Especially for my anal-retentive ass.
Since the foam is 1/4" it would have to compress a lot to get both pieces to fit properly. Not sure if it would be too difficult/impossible to get both pieces together or if it will look like shit if it is jammed in there so tightly.
Please throw me your thoughts...
Thanks,