Discussion Starter
·
#1
·
I thought we had something like this for the newbs but couldn't find it so I threw this together. I figured the showcase forum would be the best location but a mod can move it wherever. Feel free to add comments.
How to Post Pictures
A frequent request from those new to online forums is how to post pictures. Whether you're looking to share photos of your finished man cave, working layout, floor plan, half naked wifey, etc., the procedure is the same and pretty easy:
Step 1: Host the Image Online
You can do this for free at a website like
http://photobucket.com
. The rest of the tutorial will be geared towards Photobucket, but the process will be similar at any from image hosting website. Create an account, and then upload your picture. Nowadays, a lot of camera's create pretty large photos, and it's a pain in the ass to view a huge picture on the forum because you have to keep scrolling back and forth to see the whole image. So, make sure that your picture is sized so it's easy to view on the screen. Photobucket is nice in that you can very easily edit pictures after you upload them, so there's no need to crop/rotate/resize the picture on your computer. Once you've got it uploaded, click the picture to view it: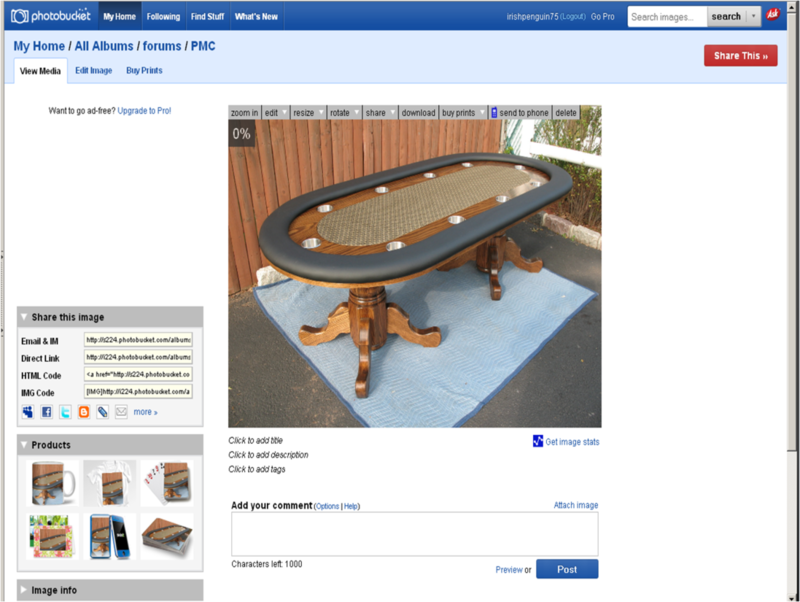 If the image is too large, click on "Resize" to shrink the size of the picture to something most folks will be able to view on a typical monitor: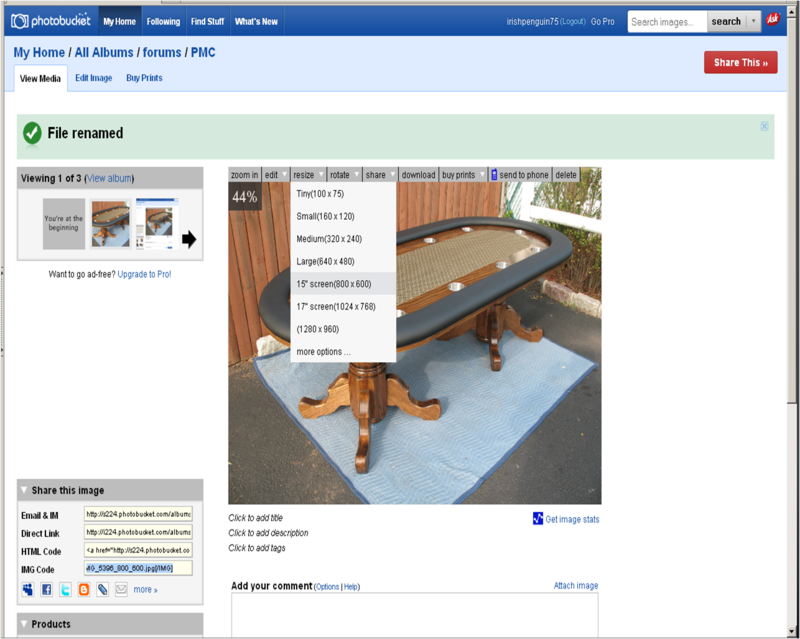 I usually resize to 800x600 or 640x480 unless it's an image that I want to show a lot of detail. Note that you can always make the image smaller, but you can't "undo" and make the image larger again without reloading the picture.
Here's what an 800x600 photo looks like: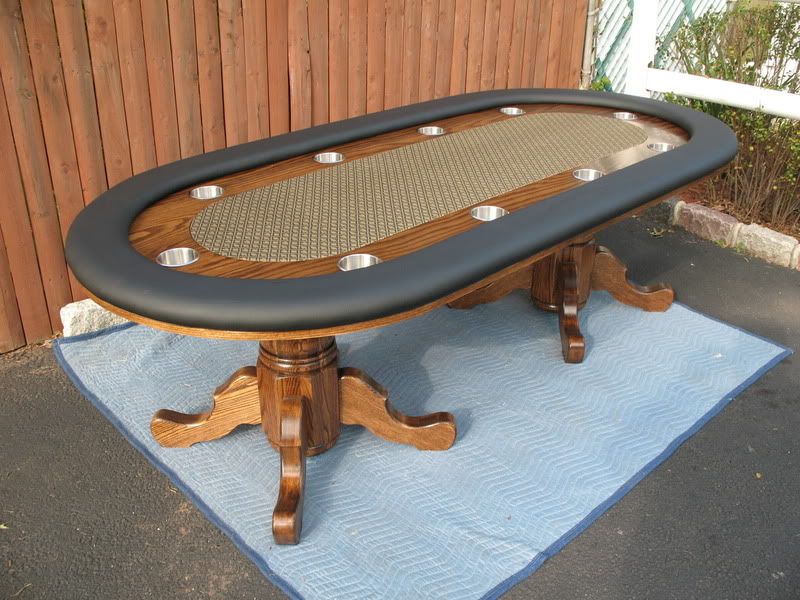 And here's what a 640x480 photo looks like:
Step 2: Copy/Paste the Picture's IMG Tags
Now that you've got your picture hosted and properly sized, the last step is to copy the picture's IMG tags from Photobucket and paste them into your post here at PMC. This provides the connection that tells PMC where to look for the picture hosted on Photobucket. From your album's main page, hover your mouse over a picture and 4 methods of linking will appear:
Highlight the text next to the "IMG Code" option (currently the last option) and hit Ctrl+c to copy the code. Now, paste that code into the body of your post at PMC (Ctrl+v):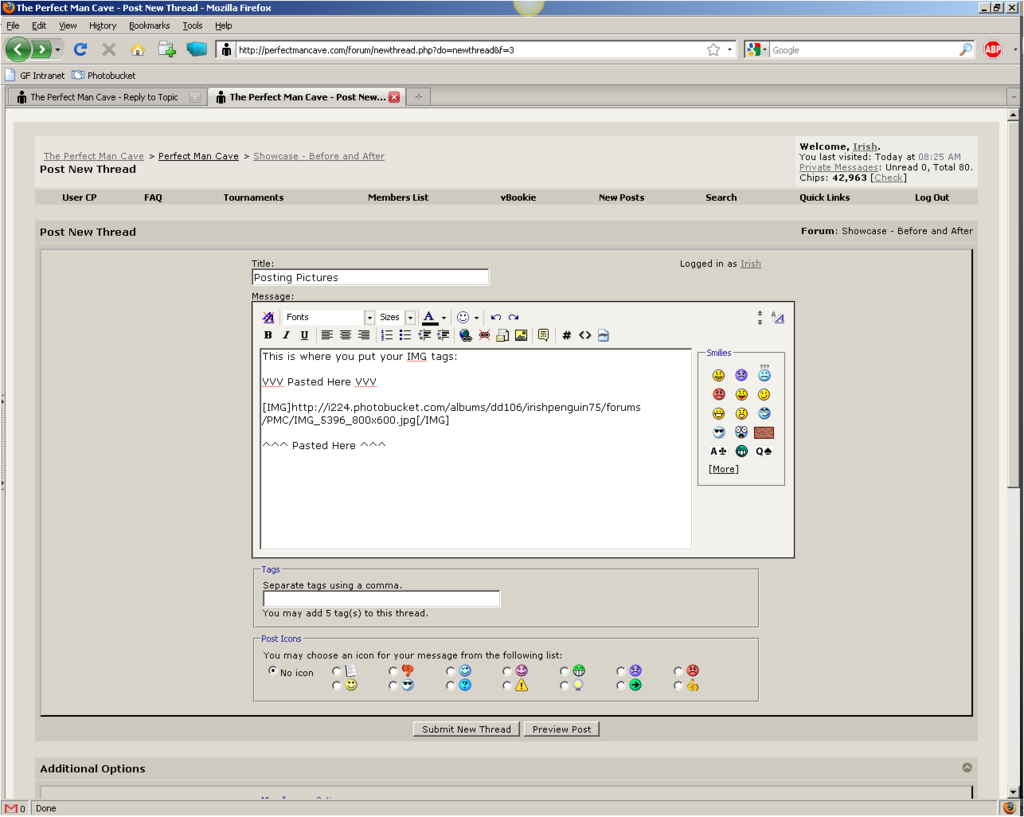 And here's what it'll look like when posted:
That's it, you're done. The whole process is easier if you've got a couple of tabs opens, then you can switch back and forth between Photobucket and PMC to copy your IMG tags while creating a thread. Photobucket has a bunch of neat tools to help upload, edit, and organize your pictures. Check out their FAQ for additional information.