Product: Mothers Powerball headlight Restoration Kit. Purchased at the walmartz for $19.95.
The claim
http://www.youtube.com/watch?v=PeHmXNYtgzg
I purchased this kit in order to clean up the lights on a 2004 Dodge Ram 1500 Quad Cab that I recently purchased.
I know how advertising works so I wasn't actually expecting much out of a $20 kit no matter how good Mothers products are. As long as there was improvement id be happy. I can say that I was not disappointed. While they don't look brand new there was noticeable improvement that can really be seen at night.
This is a work truck and has seen a few hard miles leaving the lenses scratched and pitted. Luckily the kit came with abrasives pads and instructions on how to sand down the lenses to work some of that out. I know it is a little scary to take abrasives to your headlights but just follow the directions and you will be fine. It is nothing more than basic wet sanding. It came with 4 grits which will work but i think would have been better with at least one more course grit and one more fine grit. I will more than likely try again in a month and purchase some on my own to add to it.
TAKE YOUR TIME. I know some of the advertisements say 20 minutes but it is going to take longer than that. This isn't something you want to rush. I made that mistake on the first lens and had to do it all over the next day.
FOLLOW THE DIRECTIONS. They are basic and to the point and shouldn't be to much of an issue.
Overview: It was good for the price point. I wasn't expecting the results of a higher end kit or professional repair job and would purchase again.
Now for the pics.
before: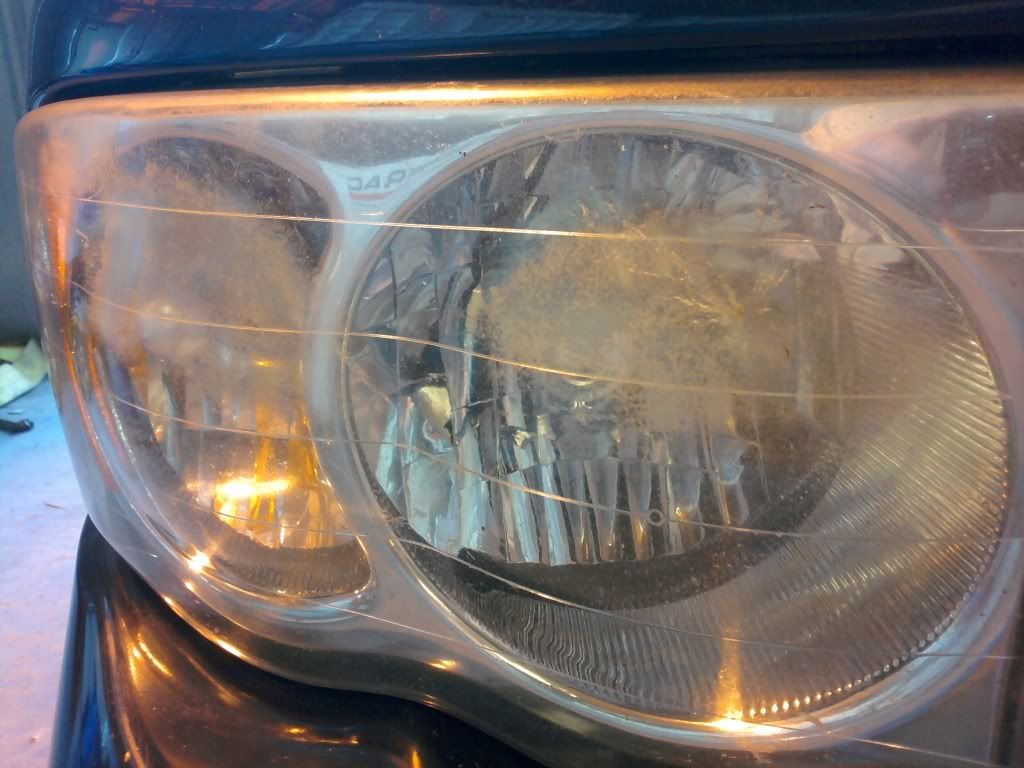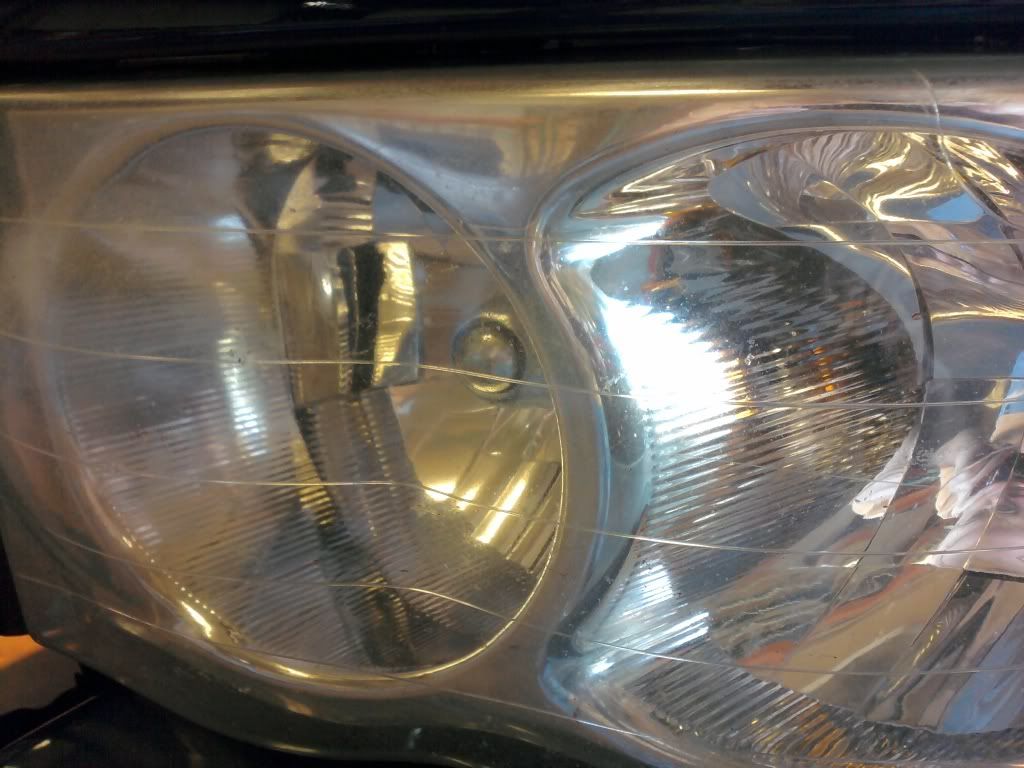 First attempt: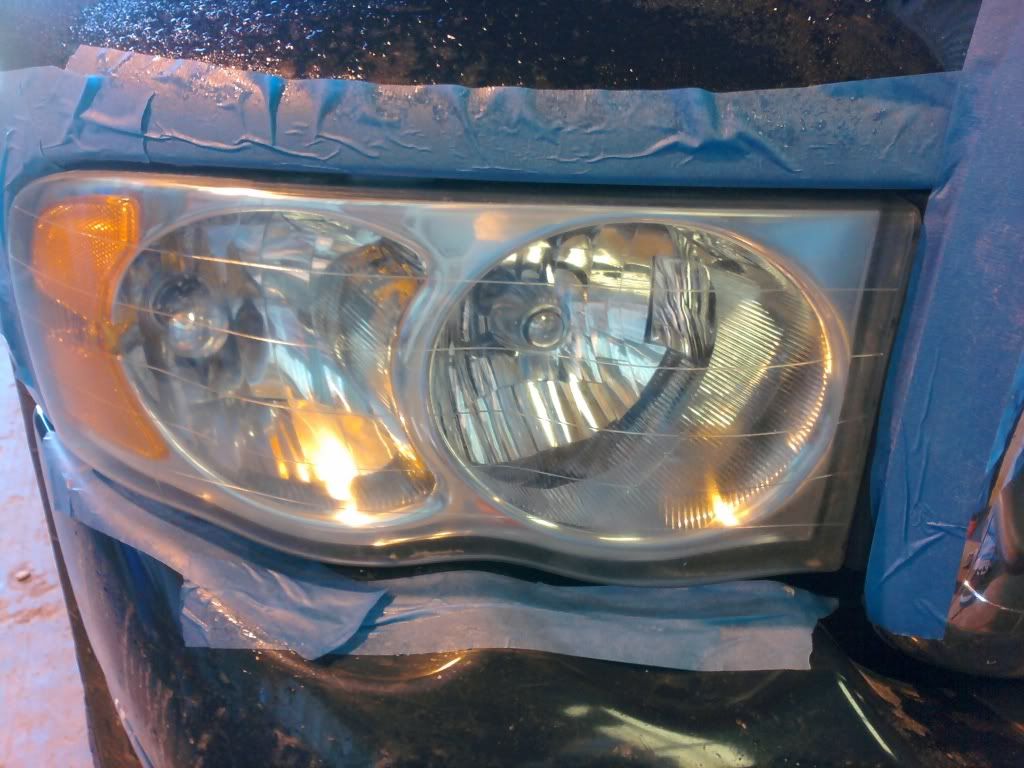 Second time: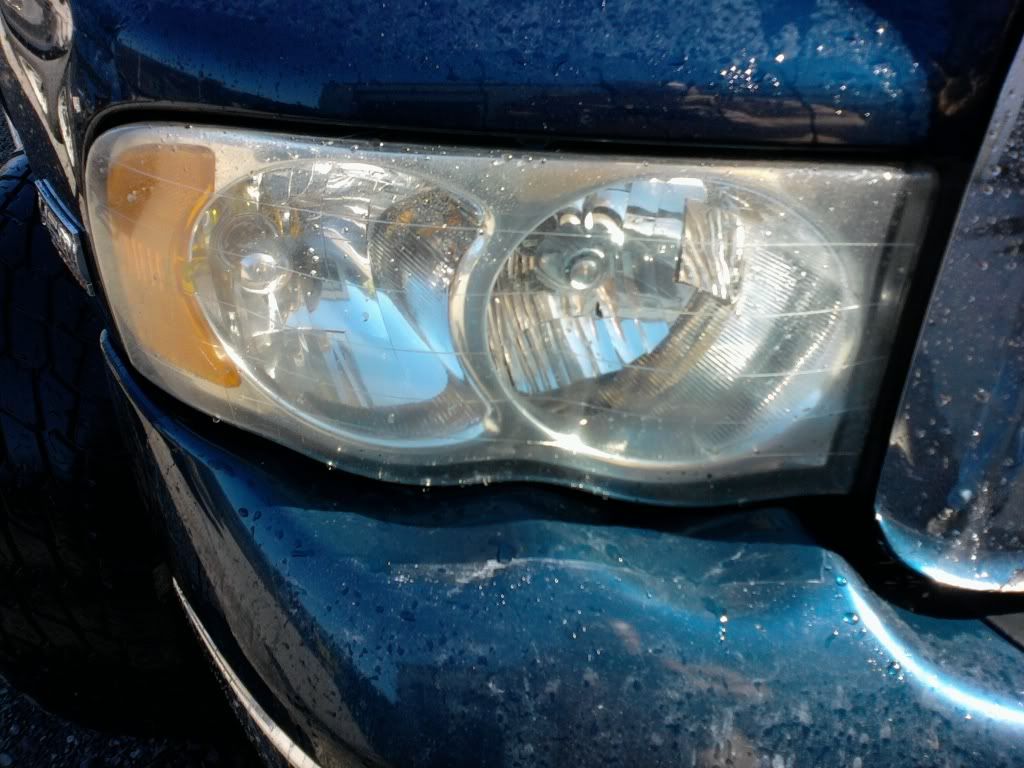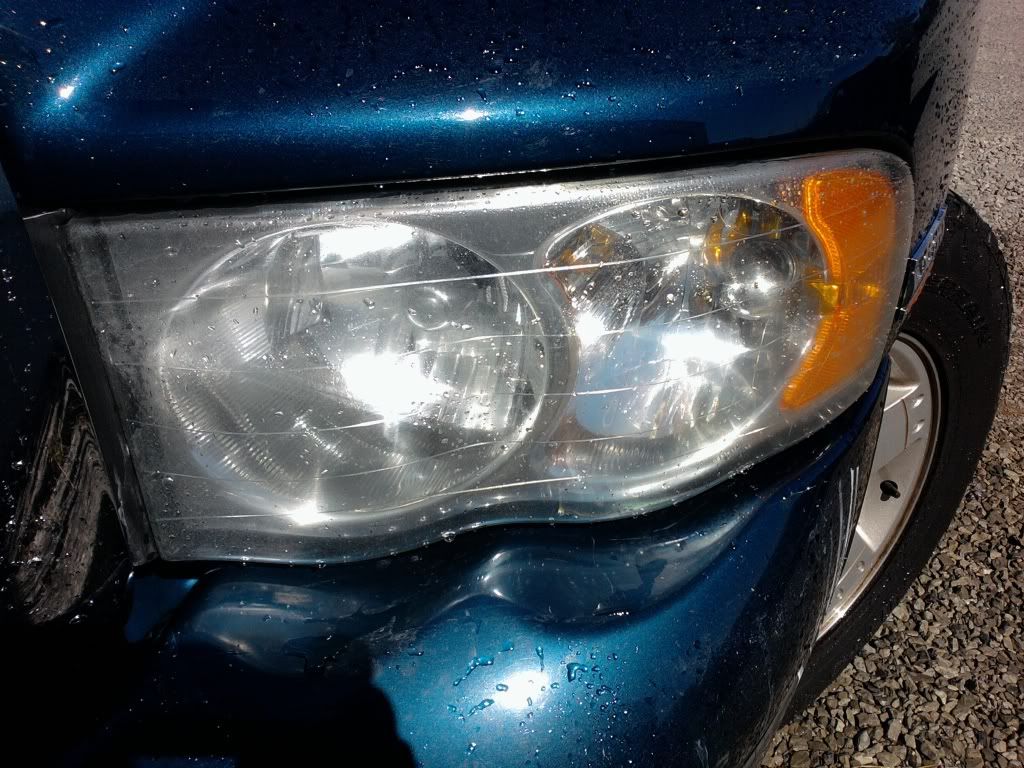 All in all 4 out of 5 Swanky's(sorry don't have the official Swanky review pic)