Hey guys, long time lurker first time poster.
Love the website, a big thanks to many of you for giving me the ideas and inspiration to complete my first renovation!
A little back story before I post the pics. My mancave has been the home of many poker games over the past five years. I run a weekly cash game and monthly league. The poker room was quite fine the way it was, and served it's purpose well. It was a bit too cluttered and pub like for my wife to enjoy it like I did. The reno was more for her in mind. I wanted a space that she would feel comfortable bringing her girlfriends into to drink wine and enjoy the atmosphere, while still looking classy while the guys use it to play cards and gamble like the degenerates we are
Along with the major reno in the basement I added a second bathroom in the lower level. Living with two almost teenage girls meant that I needed that second bathroom, and fast!
This was my first reno of any kind so it was a learn as you go experience. I had some great help from a buddy of mine, and I think with the budget we had, it turned out pretty good
Here are the before pics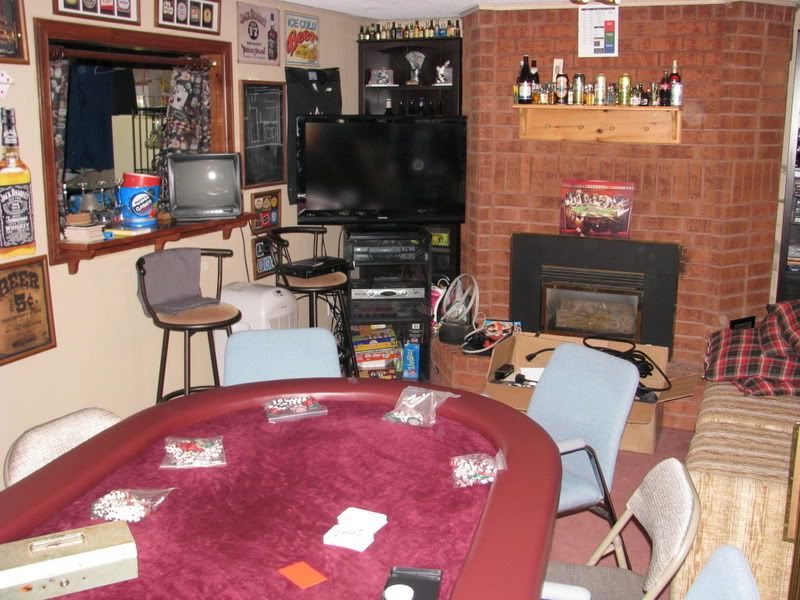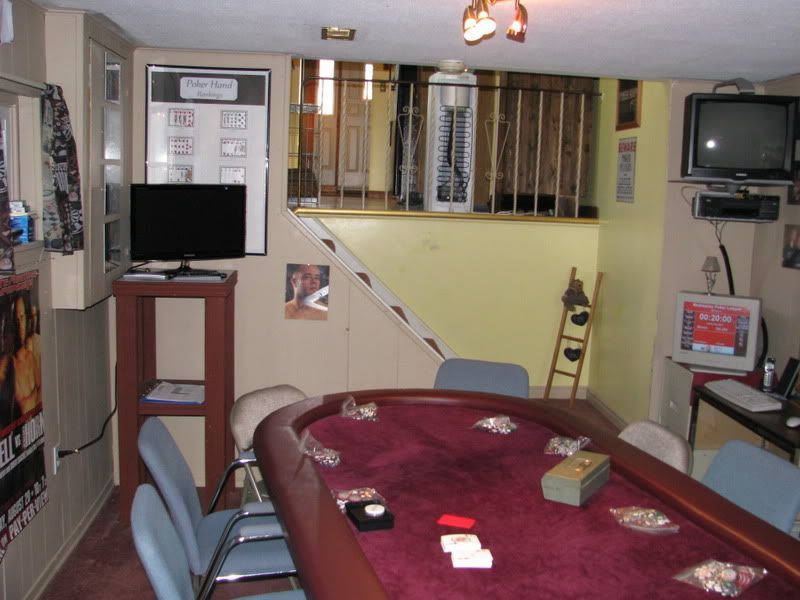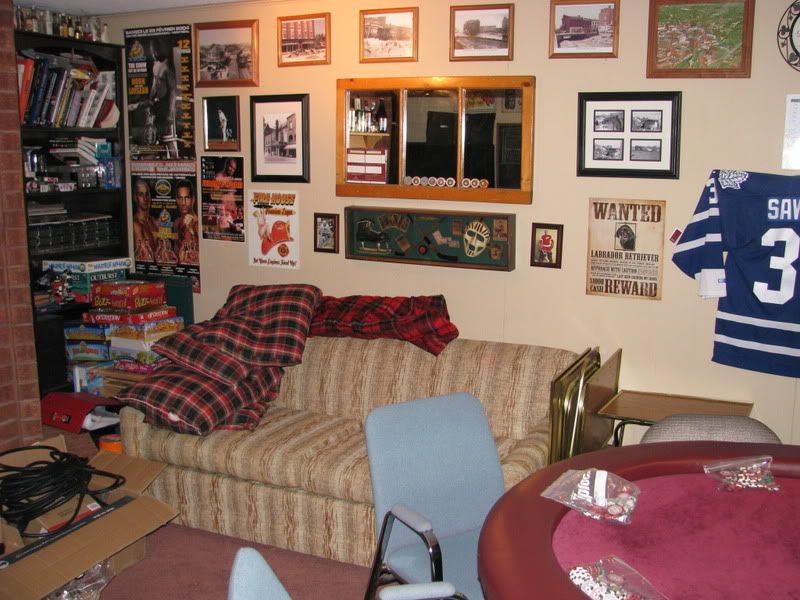 Old bar area, which was just a hole in the wall to the laundry room
Bar from the other side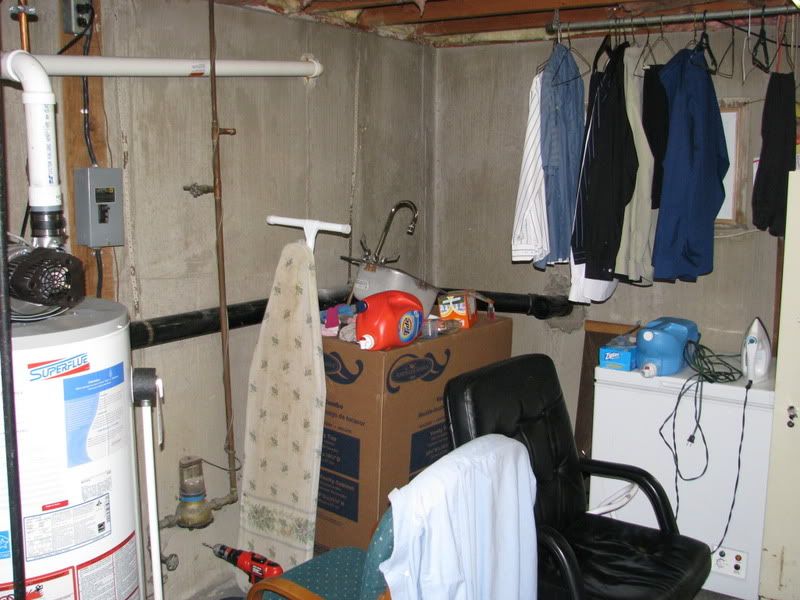 Bathroom to be added in this area beside laundry room
'Demo'ing begins! Tearing out the old "porno" paneling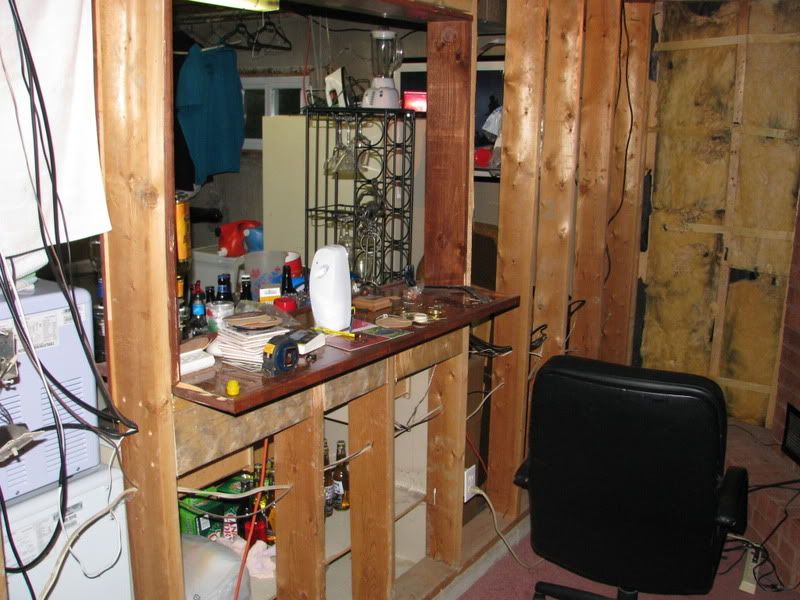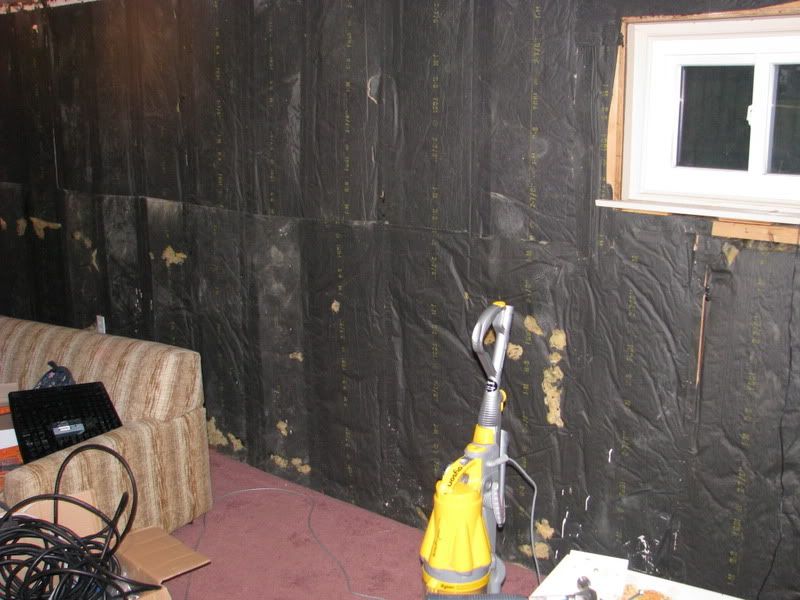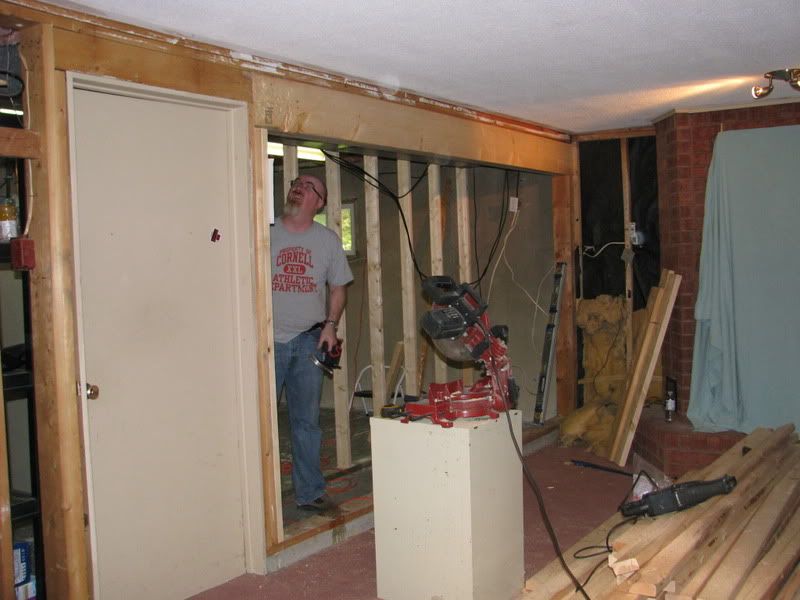 Load bearing wall at the old pass thru bar has been removed and a beam installed to open up area for new wet bar.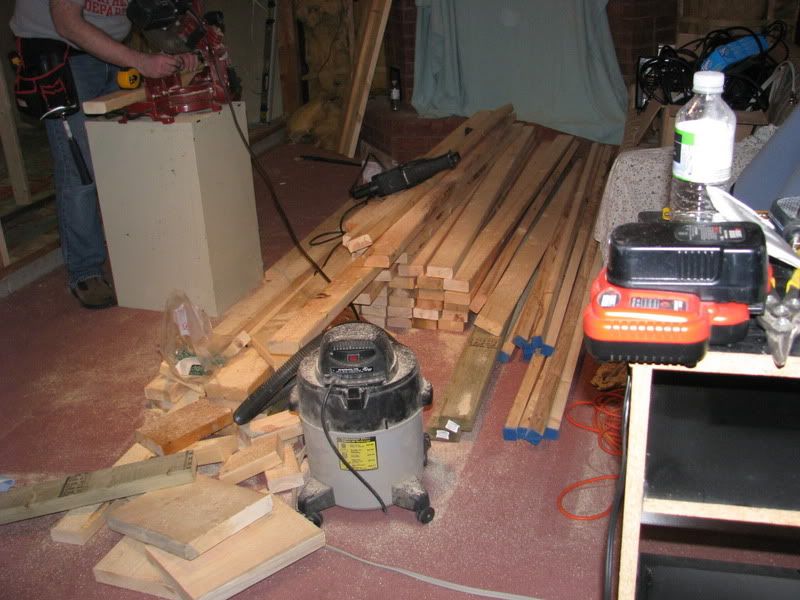 Lumber arrives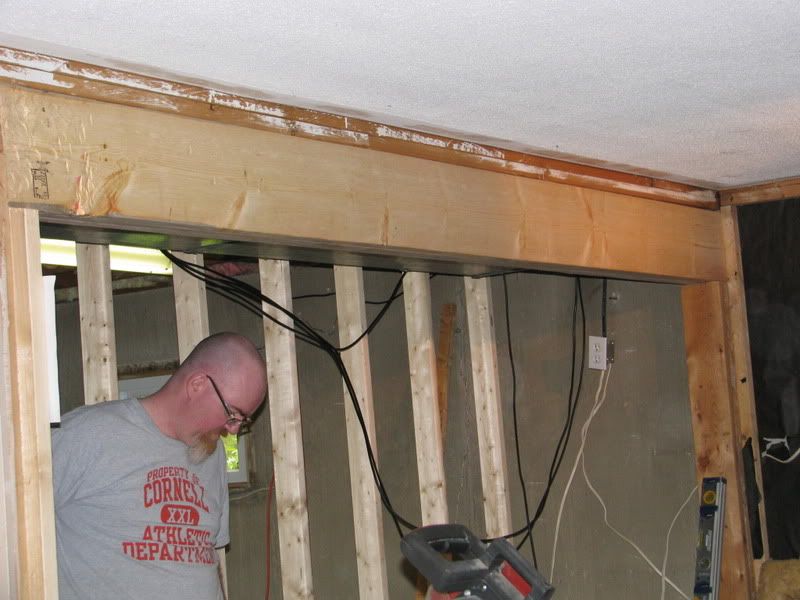 Back wall built for bar, media closet to be built next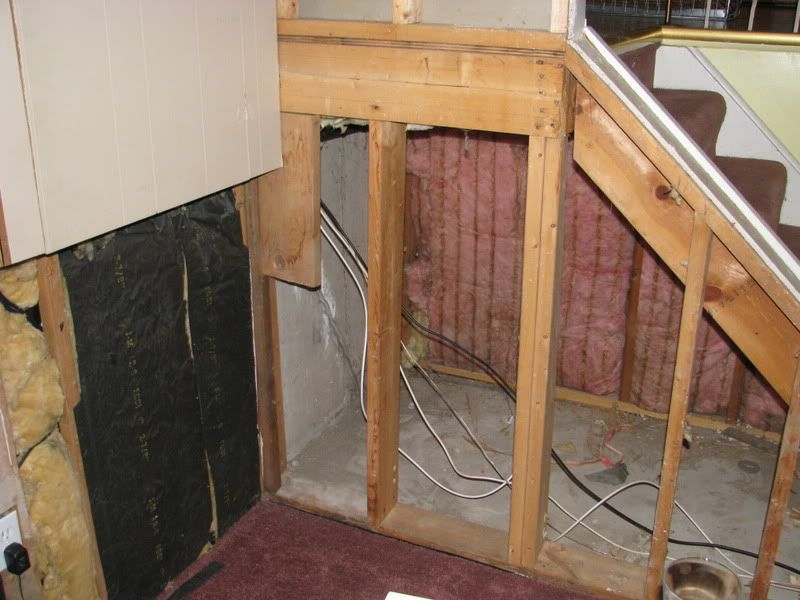 Area under stairs, the plan is to build storage for my poker table and chairs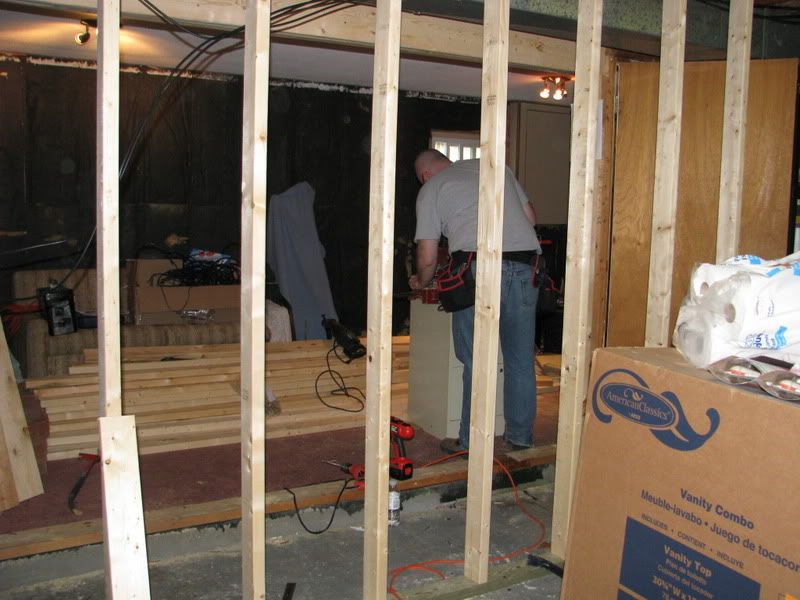 Looking from new bath area to poker room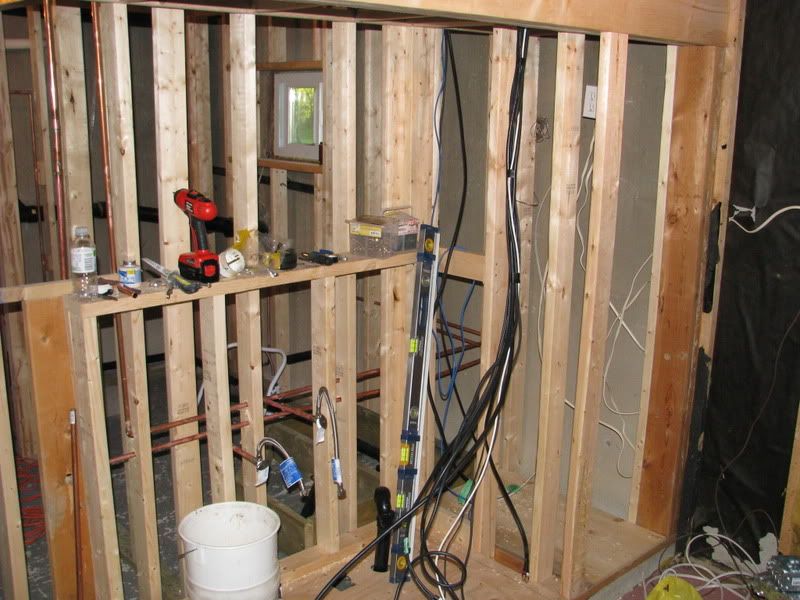 Media closet and bar back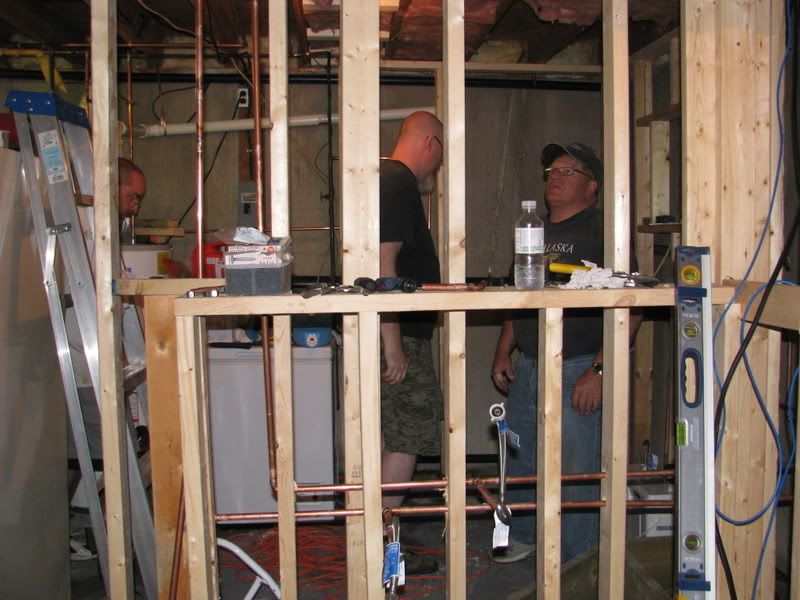 Plumbing for wetbar and framing for bathroom begins
Corner shower framing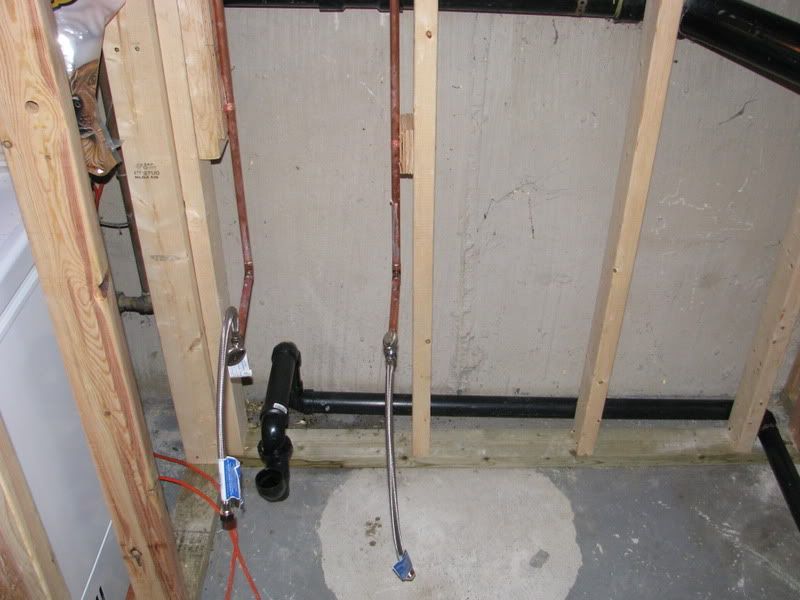 Vanity plumbing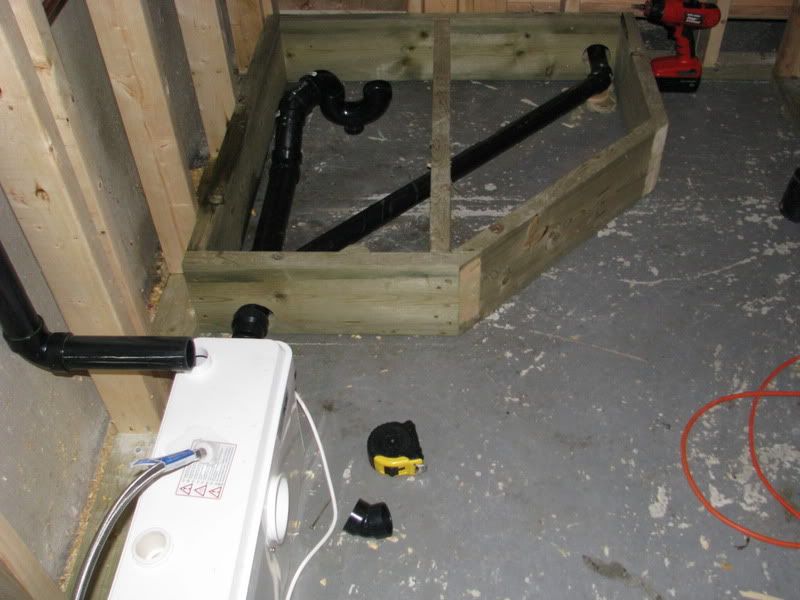 Shower and wetbar plumbing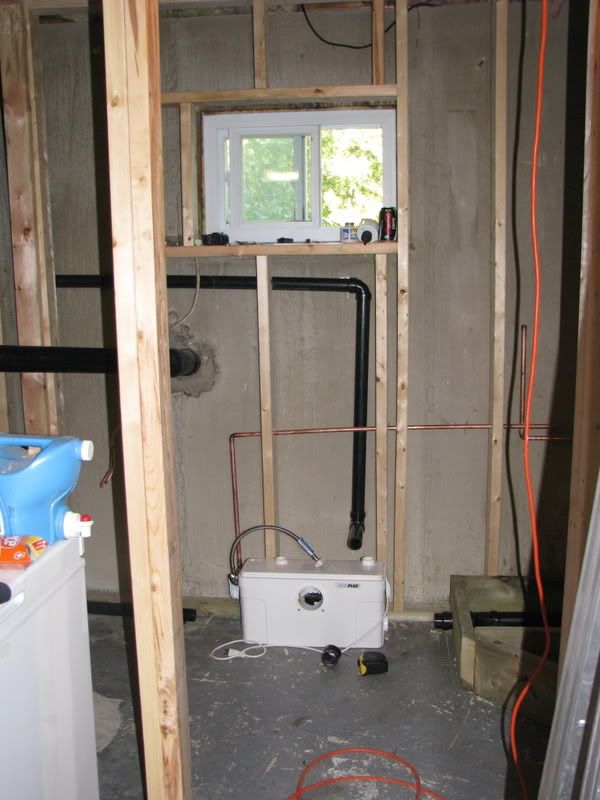 Setting up the sani-flo toilet location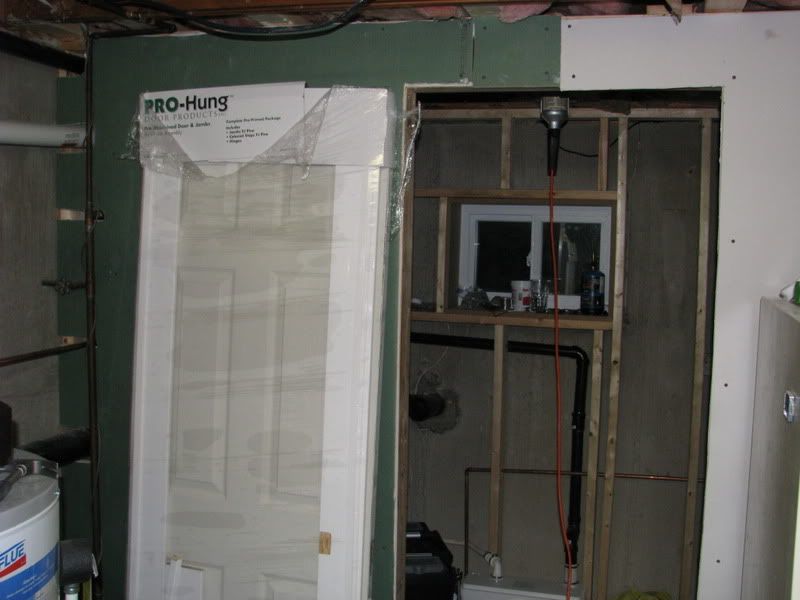 Wall separating new bathroom and laundry room
Wiring begins for the Video/Audio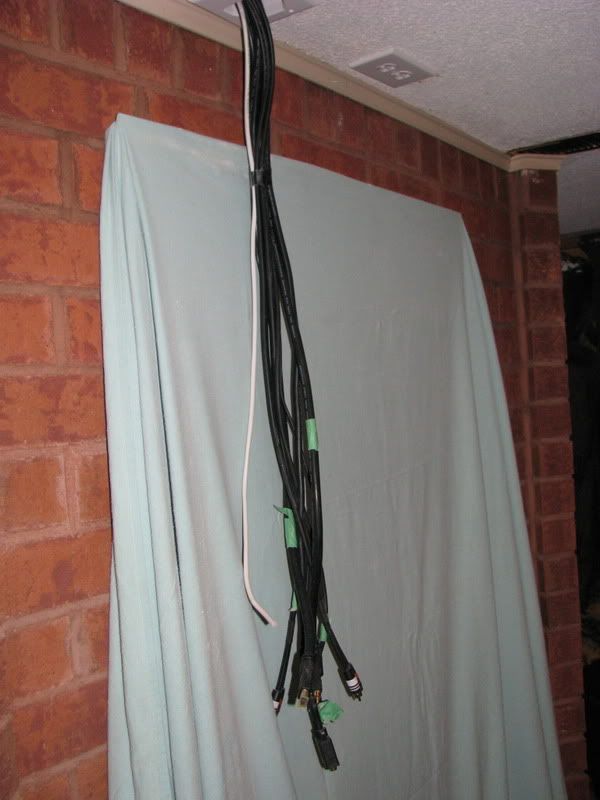 HD cables ran through ceiling to tv mounted on fireplace. I also added an outlet in the ceiling so cables would be hidden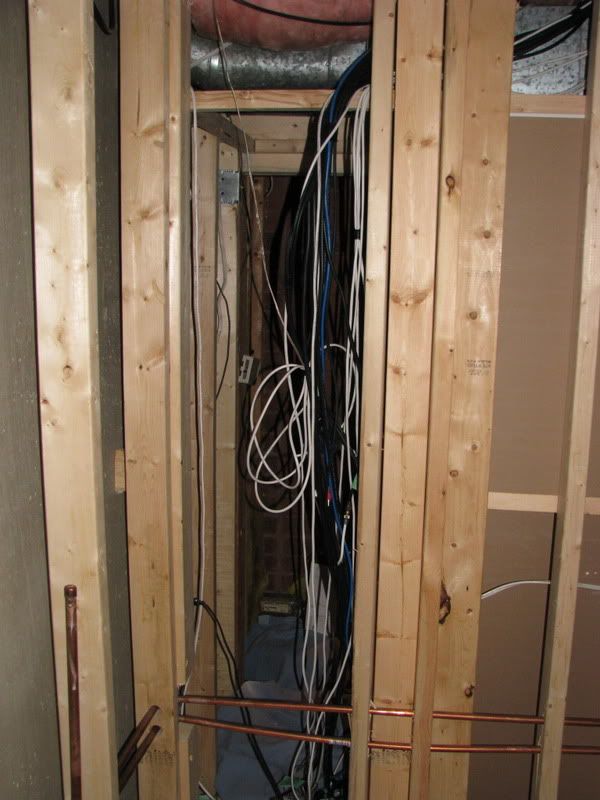 Media closet wiring for TV's, home threatre, computer, PS3 etc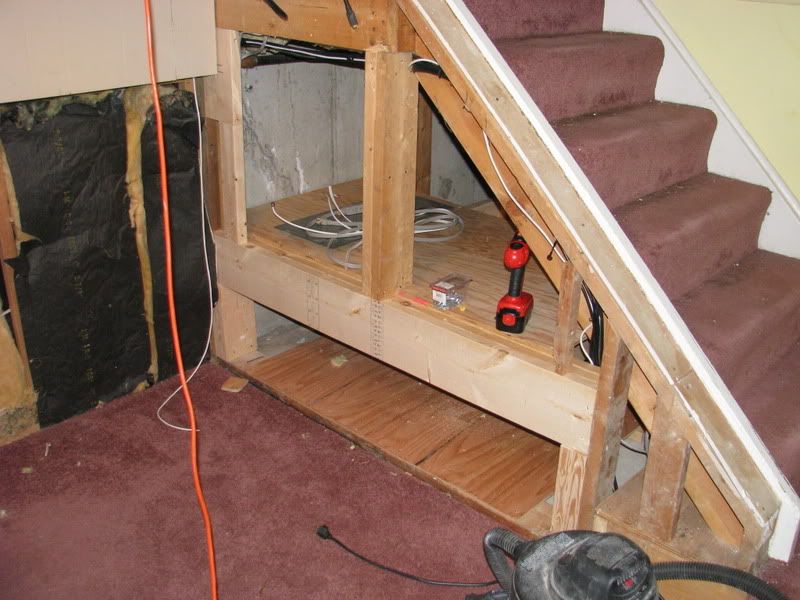 Storage built under stairs for poker table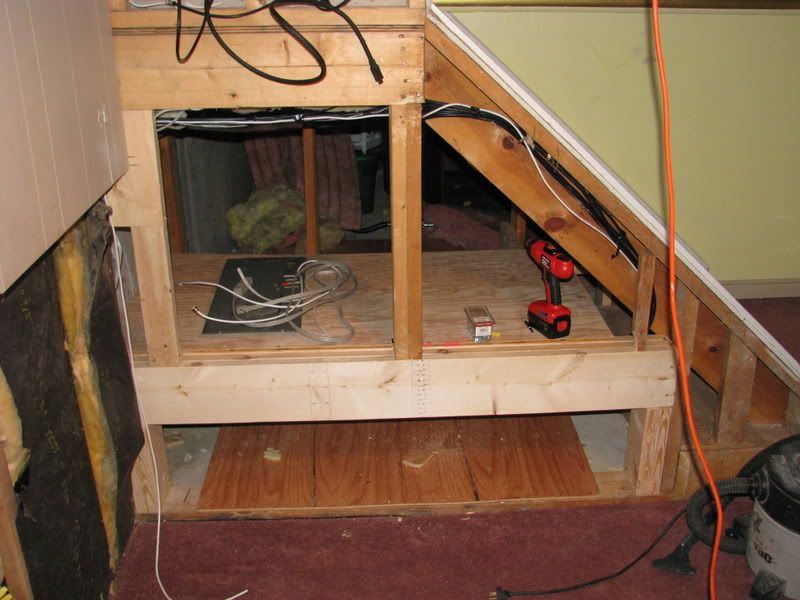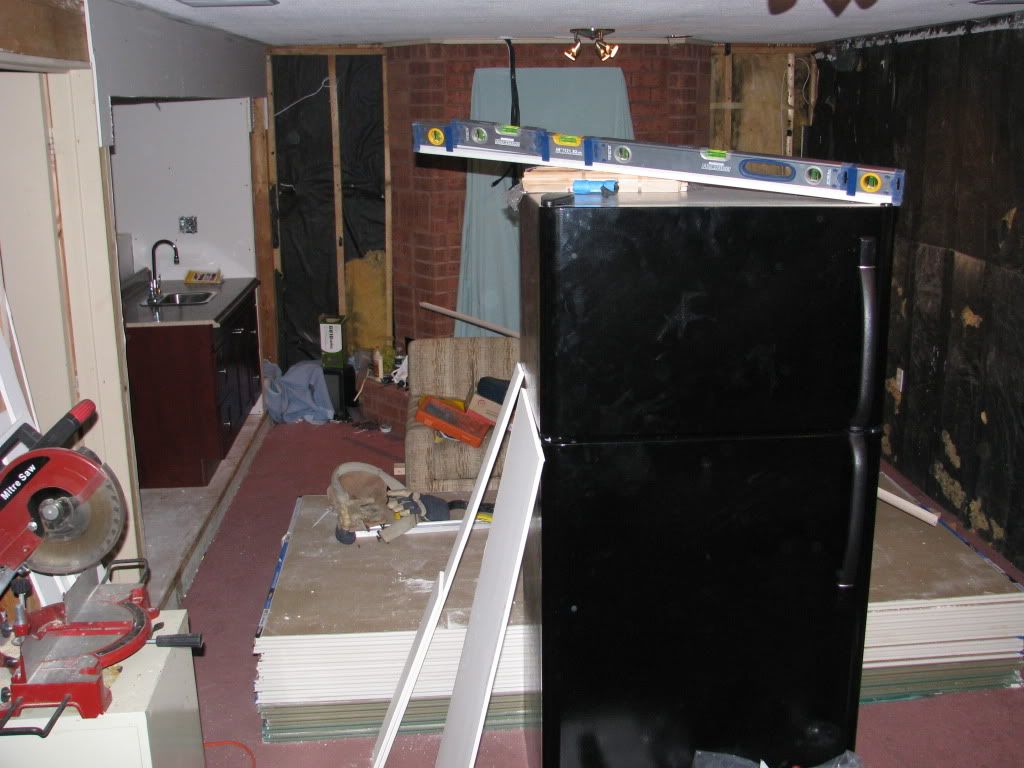 Drywall begins and new bar fridge arrives!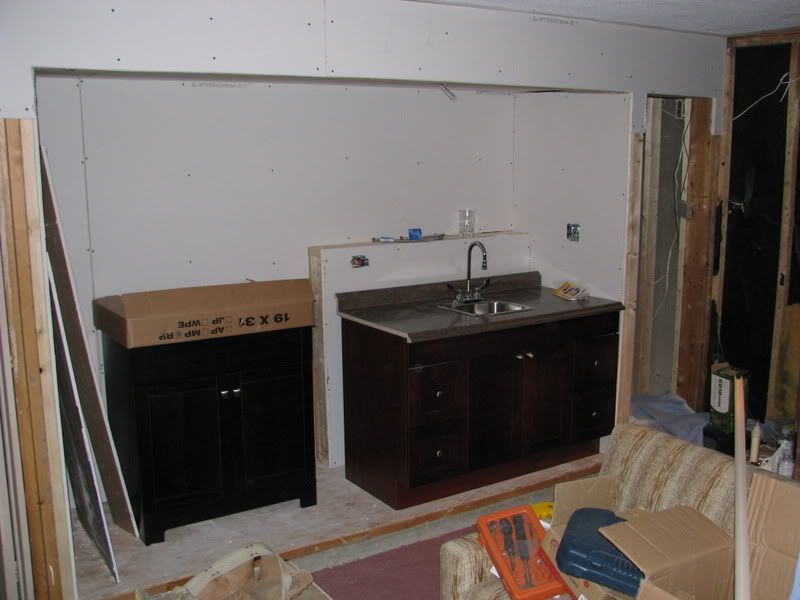 Wetbar and bathroom vanities arrive
Bar sink and taps I picked up for $50 at a Habitat for humanity store
More to come !