A bit delayed but still progressing:
Lots of time was spent doing another cleanup. The back storage area (outside of the reno area) was crammed with nearly everything and so it was all pulled out and only what we wanted to keep was sorted and returned. Another pickup truck packed to the rafters went to the dump that day.
Pot lights were installed and wired-in without problems. Lighting levels are pretty good for poker (no complaints). My nephew did a fine job dropping the wire loops I had waiting for him at the breaker panel.
Walls got their mud and tape, primer, two coats of a very light brown/tan (trim will be white) and all looks good so far.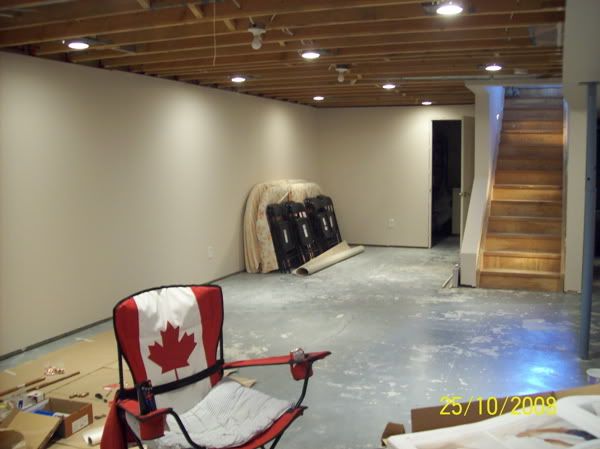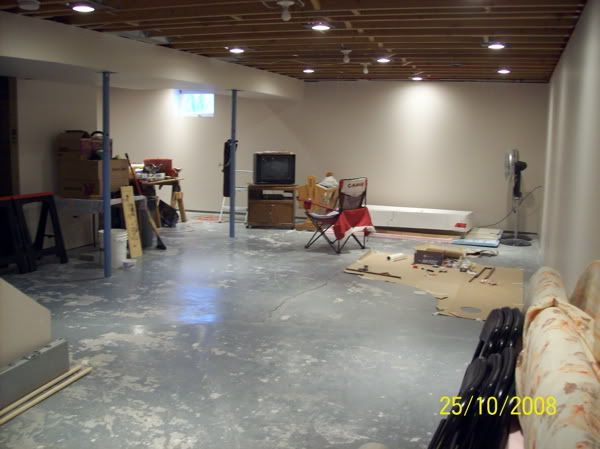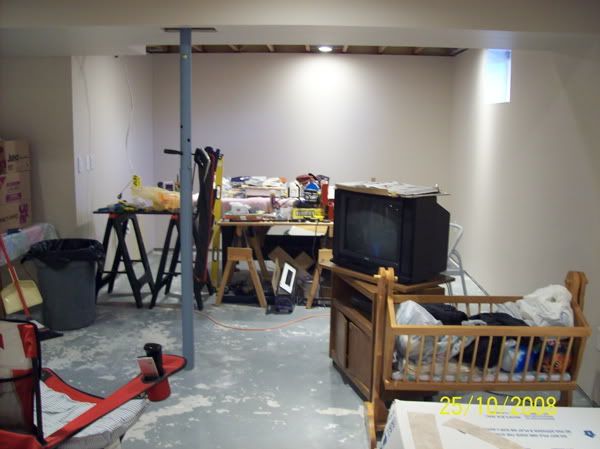 Bath got its lino installed and is ready for fixtures next.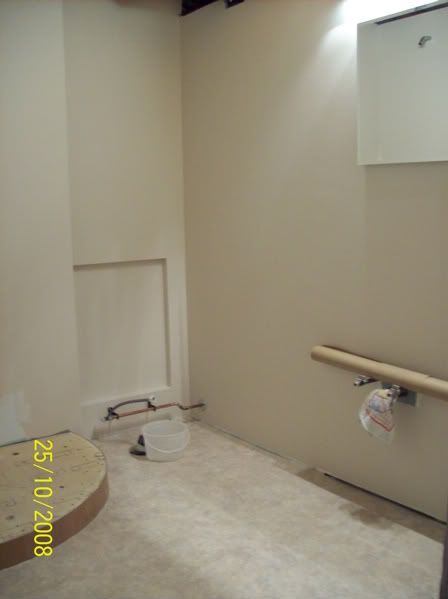 Carpet is being sought and installation prices compared.
For the past few weeks, however, Halloween plans have taken priority.