I'm a member at Pokerchipforum.com. There are several meet ups through out the year. I went to one in Chicago last year and it was a blast. Thought I would give the one in Florida a chance.
The host lives on Ann Maria Island about 5 minutes from the beach.
7 of us stayed with the host. The rest rented local hotel rooms.
Unfortunately the weather was kind of shitty. It was still better than being in Michigan.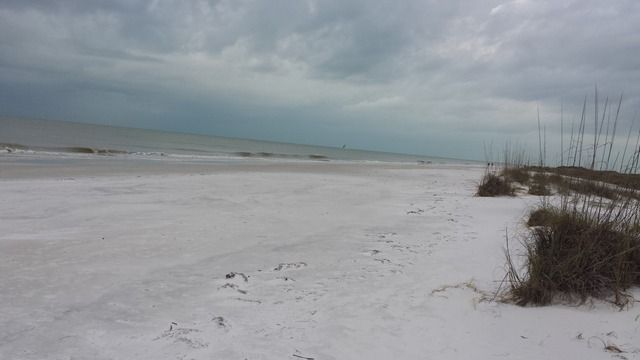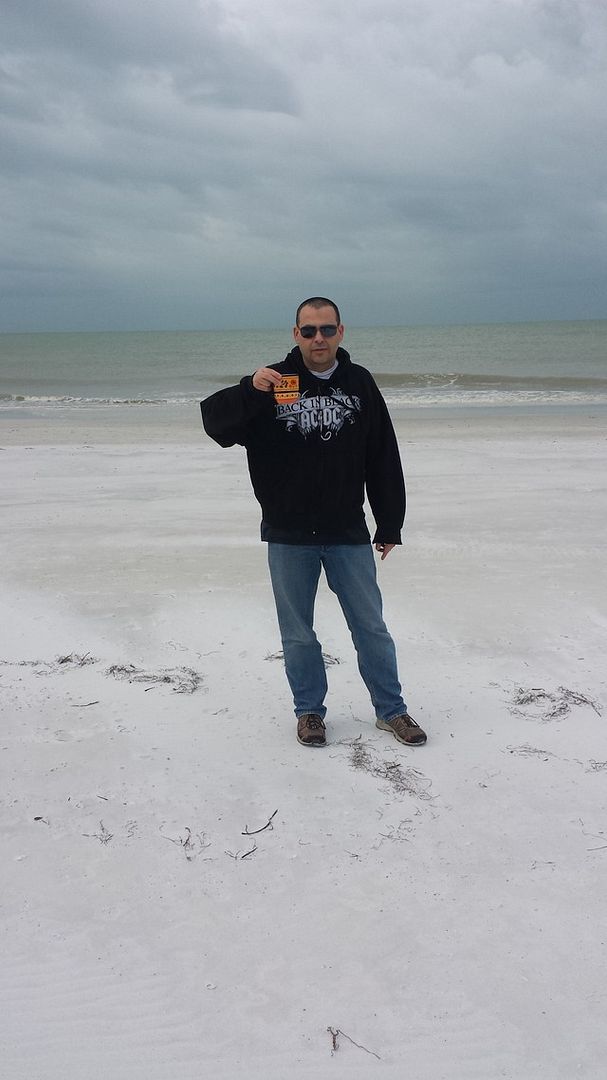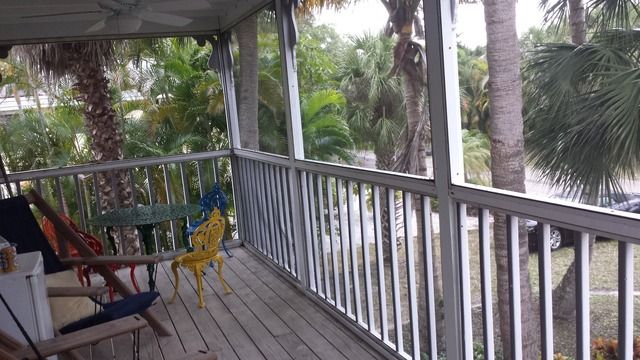 We got there Thursday afternoon. The host had prepared spaghetti with hot Italian sausage. Very good. Home made sauce.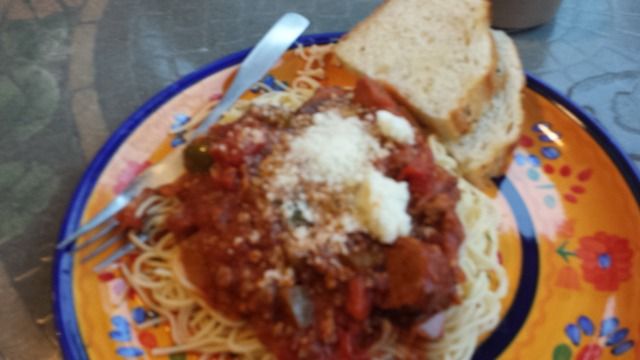 After dinner we started a dealers choice/flop based game. We used the TRK Mapes (I think that is what their called. The $5.00 chip is beautiful.
My shitty pictures don't do it justice.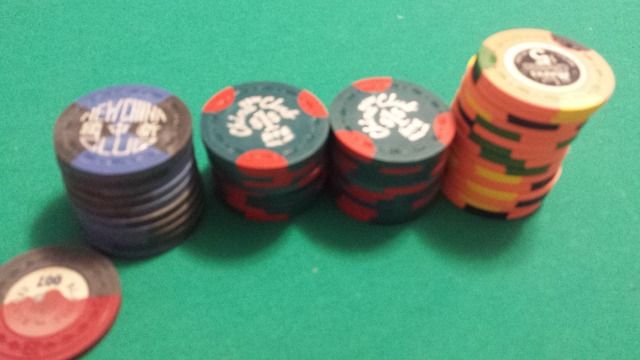 better picture. Starting stacks were 200 for a .25/.50 game. I always elected to buy in for 100. 200 seemed a little unnecessary for me.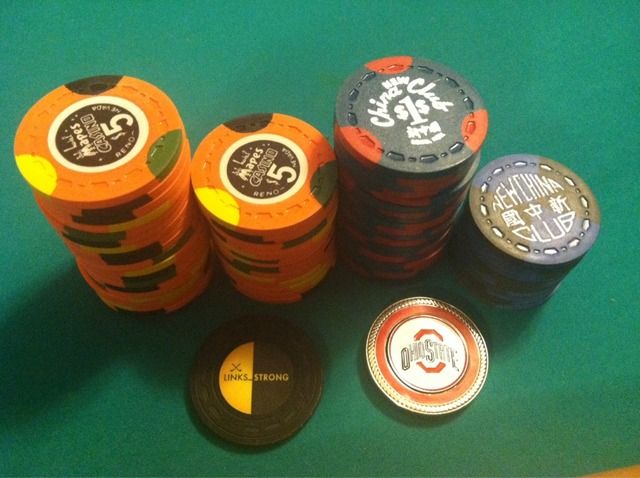 It was dealers choice flop games. We played orbit +1 before the next game was called. It was a lot of fun. On THU. night things started off rough for me. Lost my buy in on the third hand. Couldn't get much going. Between card dead and bad decisions it turned into a long night.
THUR. In for 200, out at 155. Could have been worse.
FRI. we hit breakfast at a place called the Rod and Reel on the Pier. Food was good. View was amazing. We also did dinner there that night.
After breakfast we started playing cards again. This time we used a custom Suicide Queen set. Very nice!!
I had a much better outcome at the table on FRI. Here are some random stack/action photo's.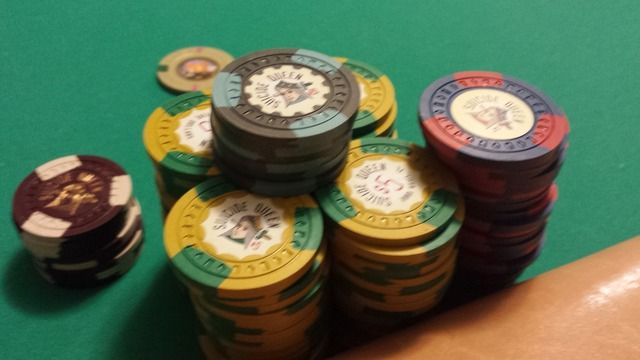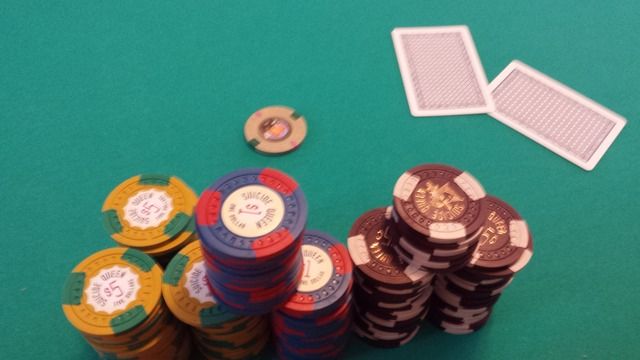 Double Board PLO. I ended up scooping a 200 + pot. I flopped the nuts on one board. Ton of outs on the other board of which I ended up hitting. I'm in the white shirt.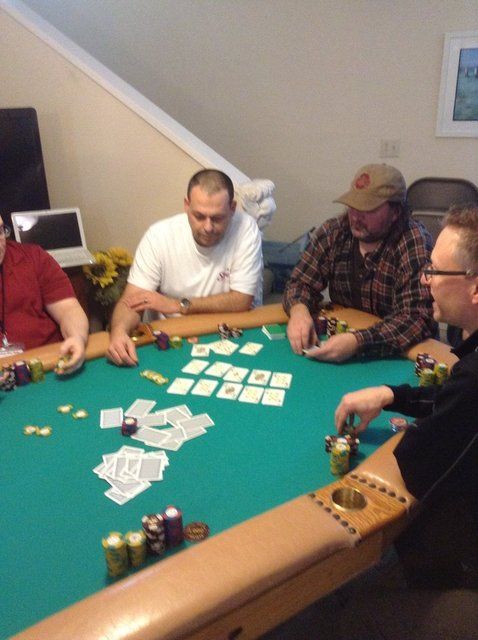 We gambled until about 730 before we broke for dinner. We headed back to the RR Pier.
The fresh catch "Amberjack" was recommended. I got it lightly blackened and light garlic. It came with a mango salsa that was excellent.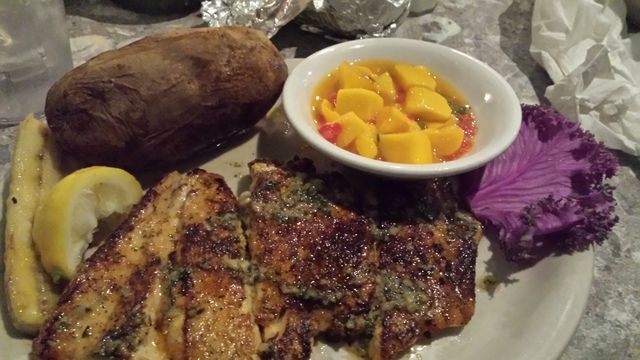 After dinner we gambled until about 230 (well I did ended at 230).
In for 100. Out at 680
SAT morning the host and I were up early. He asked if I wanted a quick tour of the beach and then grab some breakfast. Sure, lets go. Sounds like a great way to kick off the tourney.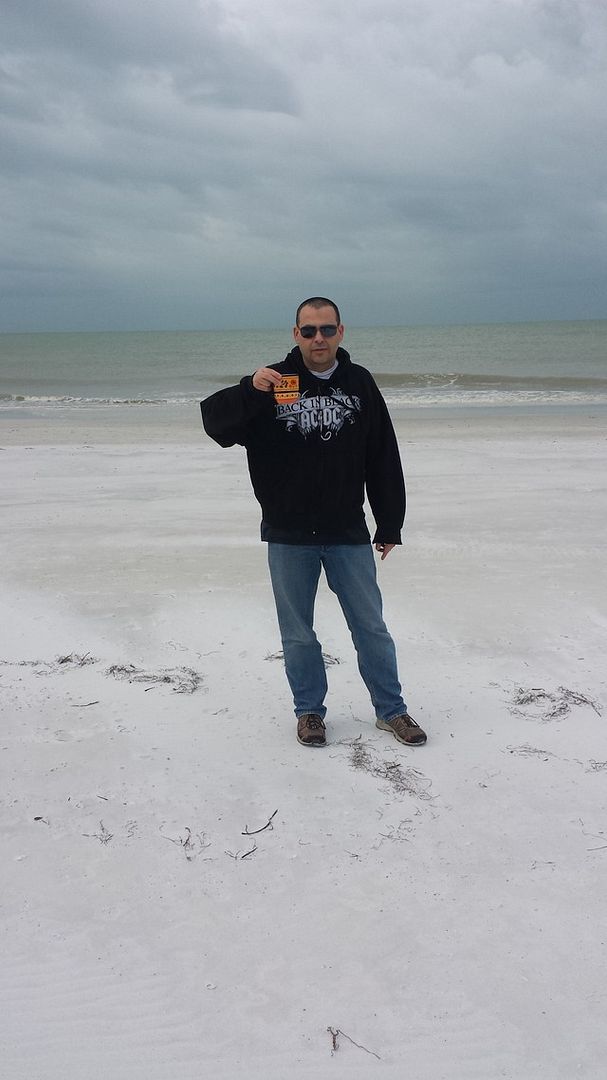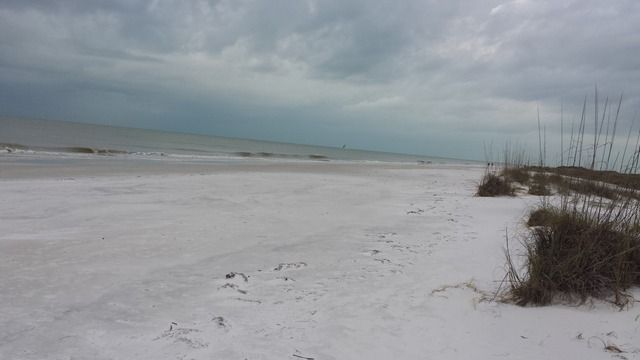 We ended up with only 13 for the tourney. 100.00 buy in. Pays top three.
Deep stack. Starting stacks 25k. Blinds started at 25/50.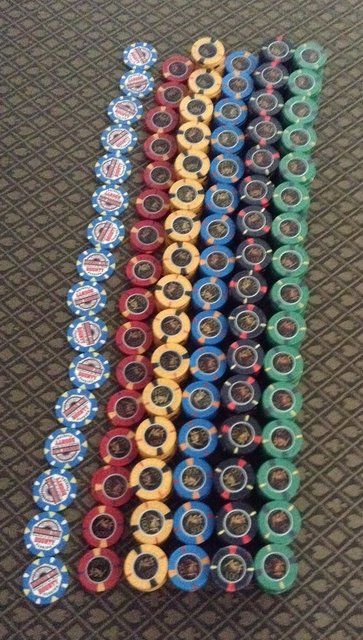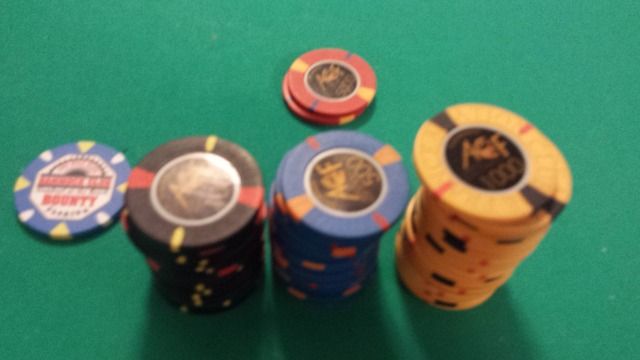 Being that it was a deep stack I tried to avoid any big pots for the first few hours. Didn't make sense to me to get mixed up in any big pots at this time.
After the dinner break (Pulled pork) things picked up.
I ended up building a stack, then donking it off before getting it all in with 7/10 suited vs A/K. I flopped a gut shot straight draw which came on the turn. Then I used that double up to end up finishing 3rd.
SAT I was in for 200 (Tourney and one cash buy in). Out for 200. I did take my 100 cash game buy in up to just over 300 before losing it on a boat over boat in PLO about 3 am.
Introduced to a few new games.
Scrotum: Dealt 5 cards. You decide how many you want to keep and discard the rest. Whatever you keep. You must use with the community board to make your hand. Standard HL board. If you keep 4 cards. You must use all 4 with one card from the board. Crazy game.
Tahoe: You get five cards. You have to use either 2, or all 5. Nothing in between. Standard HL board.
Then we played Big O, O8, SOHE, ect....