my user name is bc-chris... i live in kelowna, bc (canada) and my name is chris. now, since i am canadian and live in bc, it would be fair to assume that i cheer for the canucks... but there is nothing further from the truth. they are the only team i can never cheer for!! ha! ha! i'm a pretty die hard calgary flames fan and the rest of my games room stuff really starts to reflect that!
the pool table:
my dad got this pool table a little after i was born... so it had a very early 1970's vibe going on and it didn't really go with my games room - so we decided to keep the slate (1 piece, 4'x8' - sweet mother that thing is heavy!!!), pockets and bumpers (yes - the bumpers are still in great shape!) and redo the rest of the table.
we got solid oak and milled it down to the sizes that we needed.
the sides of the table were basically a copy of the upper columns of the fire place - small square inset, rectangle inset, then small square inset
we also made new legs, which would be completely customized by a buddy of mine
and here is where the flames fan stuff really starts to kick up... the pattern for custom inlays for the pockets
then we stained the pool table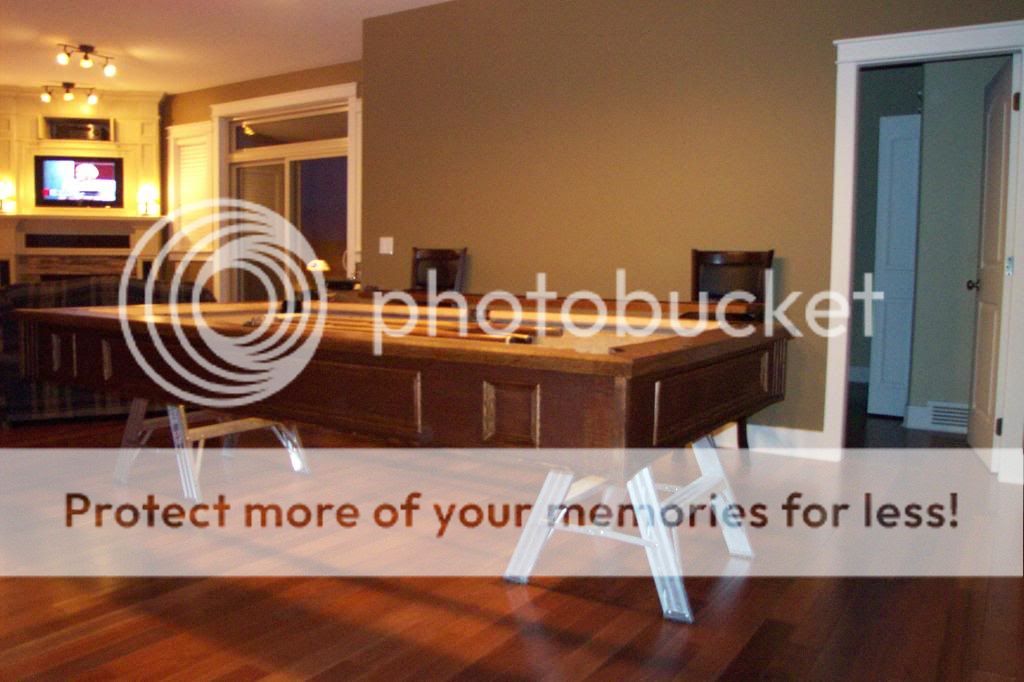 while my buddy worked on the legs, my dad and i made up the cue/ball holder
i still have to make a part to keep score. it will be going below the mirror/above the white board
we got the felt on the table
and then my buddy brought the legs by
i added some red lights under the pockets to illuminate the legs
the custom pocket inlays
and no flames table would be complete without flames pool balls!